Weber electric compactors hit the market
By Leila Steed14 February 2022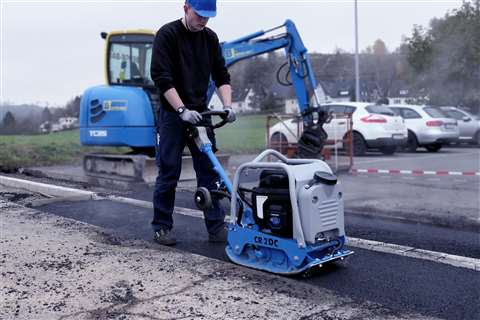 Germany-based equipment manufacturer Weber MT has launched a new line of electric and battery powered compaction machines. 
Consisting of five models, the range includes three vibratory plates, a battery-powered rammer and a paver roller.
Weber MT, which specialises in hand-guided soil compactors, said, "These new models keep with the spirit of the times in terms of environmental and climate protection as it produces no direct CO2 emissions."
Based on their respective diesel counterparts and said to offer the same power and performance, the more environmentally friendly machines feature a Honda GXE electric motor and battery technology.
"The foundation for the battery technology used is an efficient lithium-ion battery with a capacity of 720 Wh," said the manufacturer.
"The battery along with the 1.8 kW brushless direct current electric motor of the GXE 2.0 series has been developed by Honda."
The batteries in Weber MT's new product line have a modular design, enabling them to be used in different machines within the range.
"The battery change requires no tools. Depending on the machine and its operating conditions, the operator will be able to work up to 45 minutes on a single charge," the company said.
"Bringing a drained battery to a full charge merely takes around 1.5 hours thanks to the Honda quick charger. When time is of the essence, the battery can be charged to 80% capacity in as little as one hour."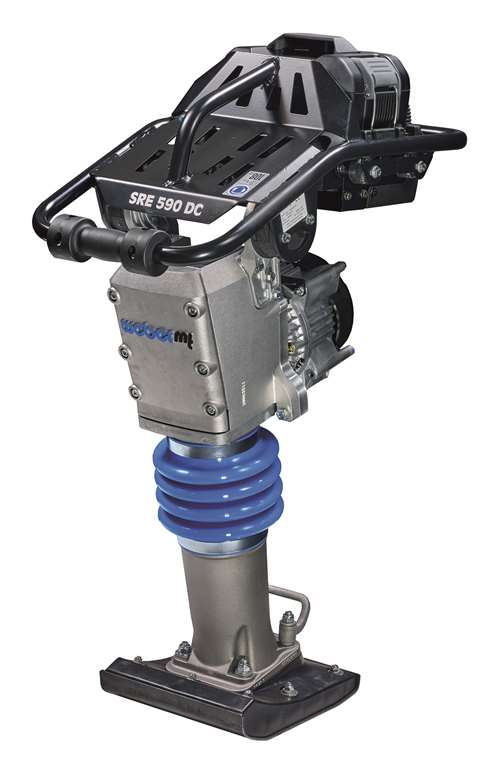 Machines in the new equipment range, which is suitable for both indoor and outdoor use, include the SRE 590 DC rammer.
Based on the company's SVR 590 model, it has an operating weight of 68kg and an impact power output of 17.5kN.
Of the company's three new vibratory plate models, two are forward travel machines.
While the CF 2 DC has an operating weight of 87kg with a working width of 45cm, the CFR 90 DC weighs 96kg and offers a working width of 43kg.
Alongside these sits the CR 2 DC reversible soil compactor and the company's new VPR 700 DC paver roller, which has a working width of 67cm and an operating weight of 183kg.
"Like it's gasoline-powered twin, this machine is ideally suited for compacting large slabs of concrete and natural stone," said Weber MT.
"The machines are also attractive as rentals," said Weber MT. "Apart from having minimum maintenance requirements, they are exceptionally easy to use. The machines can be started and stopped intuitively with the press of a button - even in cold winter temperatures."