Wind farm logistics for Tradelossa
By Laura Hatton01 August 2014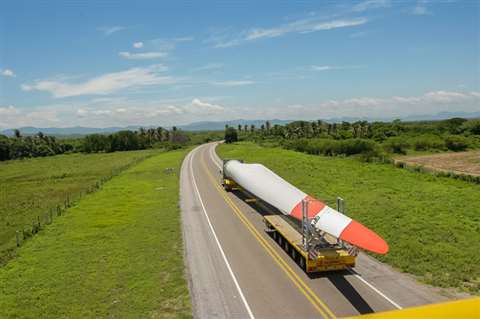 Specialized transport service provider Tradelossa, based in Mexico, helped transport wind turbine sections for the Sureste II wind farm project in Ixtepec, Oaxaca, Mexico.
The Sureste II wind farm is one of the most important wind projects in Mexico. Once complete it will have the 34 wind turbines.
Tradelossa transported the turbines from Salina Cruz, a port in Oaxaca, and a tower manufacturer facility in Monclova, Coahuila. Overall, Tradelossa was responsible for transporting tower sections, blades, hubs, nacelles and drive trains. Tradelossa used Schnabel type adapters to transport the tower sections.