Wind turbines: higher & heavier
Covid-19 will lead to a 'fresh start' in energy policy and increased investment in renewables. Wwind power was already on the rise worldwide, even as the pandemic was having an impact on investment and activity in the first half of 2020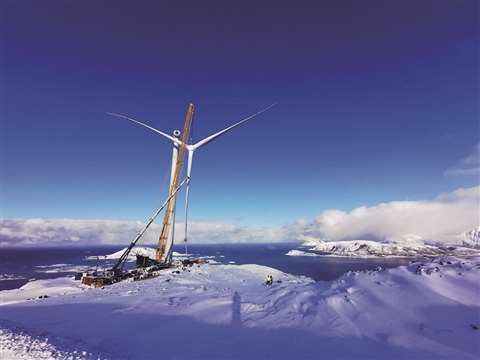 The extent to which Covid-19 will lead to a 'fresh start' in energy policy and increased investment in renewables remains uncertain. What is clear is that wind power was already on the rise worldwide, even as the pandemic was having an impact on investment and activity in the first half of 2020.
In fact, 2019 saw a 19% increase in global wind energy capacity, amounting to almost 23,000 new turbines and an additional 60.4 GW of energy. Around 90% of that was onshore, although offshore farms are becoming more important with a record 6.1 GW installed last year.
Not surprisingly, the wind power industry is arguing that wind should be a "key building block" for recovery. Ben Backwell, CEO of the Global Wind Energy Council (GWEC), says: "How we recover from the crisis depends on the actions that we all take over the coming months. We have the opportunity here to 're-build back better', help kick-start sustainable economic recovery, and build the energy infrastructure of the future."
The same views can be heard in the crane and specialized transport sector. For example, Arjen Vergunst, General Manager Wind at Sarens, says "the renewable energy industry is not only good for the planet, but also for the entire economy as it provides a lot of employment, and therefore income, as well as welfare of people involved in the supply chain of the process".
Vergunst reports that wind energy projects have been postponed rather than cancelled as a result of the pandemic, and he points to major jobs recently completed by the company, including the installation of 18 GE 2.5 MW turbines at the Kovacica Wind Farm in Serbia.
If further growth in wind energy looks certain, what is also undeniable is that turbine sizes continue to grow, both in the size of the turbines and the heights of the towers. GWEC says the average turbine in 2019 was 2.75 MW, a 72% increase from 2009.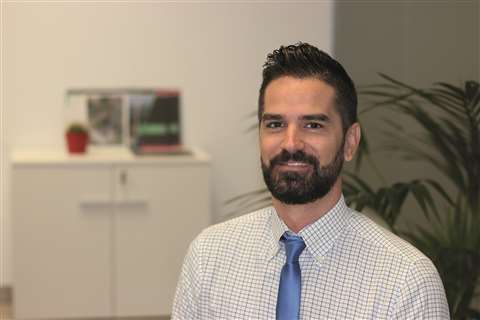 More efficient turbines
Carlos Moreno, global segment lead – onshore wind, at Mammoet, tells IC&ST that "the need to reduce the cost of generated energy and the removal of financial incentives by many governments are continuously pushing OEMs to come up with more efficient WTGs [wind turbine generators].
"Many factors can increase the actual power output, such as the design of the WTG components themselves, different tower configurations and construction materials. However, this is in many occasions not enough, and OEMs are pushed to reach higher hub heights in order to catch faster and more stable wind speeds, allowing them to increase productivity of their already-optimised turbines."
Larger, higher turbines have an impact on the entire process, of course, from transport logistics to installation. "Once on site, during the installation phase, as drivetrains grow in weight, this restricts the type of equipment that can perform the job, and hence affect its availability, locally.
"This is aggravated by the fact that hub heights are also increasing. We must also consider that these items often also are installed at remote locations, where specific transport and lifting devices might not be as readily available as in other more populated and developed areas."
Moreno points out that blades are also getting longer, by 30% in just three years; "this is a very significant challenge we need to overcome. Blades continue to be delivered in a single piece, with lengths beyond 75 m and 80 m." Mammoet has transported the world's longest blade at 88.4m, using a tailor-made transport configuration.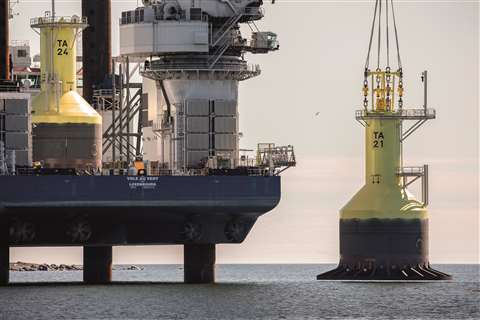 Equipment evolution
New lifting technologies being are being developed and adapted for wind turbine projects, both onshore and off. For example, Enerpac's technology has focused on the ease of manipulation and positioning of turbine components through its SyncHoist system, a self-contained PLC-controlled below-the-hook hydraulic lifting cylinder. Typically, four SyncHoist are used either directly or under an auxiliary frame, enabling accurate hoisting where space is limited.
Pete Crisci, product line director, Enerpac Heavy Lifting Technology, says; "Geometric positioning of heavy loads in a horizontal and vertical plane is frequently carried out using more than one crane. However, synchronizing movements between multiple cranes can be difficult. The SyncHoist system is an easier to use, safer and more cost-effective alternative for below-the-hook lifting and positioning heavy loads".
There are two types of SyncHoist, the SHS and SHAS. The latter is the most sophisticated, being self-contained with wireless controls and offered in the 110-225 tonne capacity range. The SHS-Series is offered in standard capacities of 55 to 110 tonnes.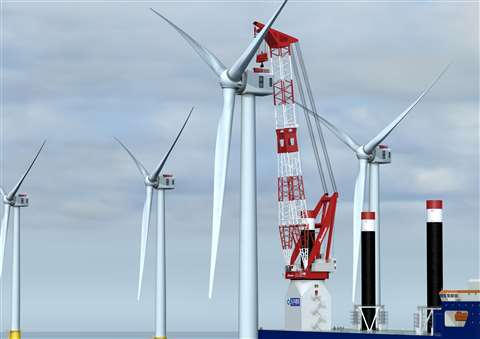 Offshore installation
For offshore installations, Enerpac has developed a trolley system to speed up the loading of transition pieces and smooth their deployment offshore as well as making the most efficient use of deck space to reduce sailing from and to the harbour.
"The trolley system also increases the vessel options for installation contractors", says Crisci, "Where previously they've been limited to vessels where the transition pieces have to be stored within reach of the on-board crane, with the trolley system they can be brought to the crane."
The system has been used in the North Sea for the HoheSee and Albatros Wind Farms' transition piece load out, where Enerpac supplied GeoSea Geotechnical & Offshore Solutions.
The trolley system was mounted on two 90 m steel tracks running across the deck of the jack-up installation vessel. Three 500 tonne transition pieces were securely fastened by hydraulic cylinders in the frames. An integrated hydraulic clamping and levelling system was also included as part of the solution. During load out, the transition pieces were positioned in the clamping frames and moved along the track. As monopiles were installed, the transition pieces advanced along the track to bring them within reach of the on-board crane.
There will no doubt be other new technological solutions to the installation of onshore and offshore wind turbines. For example, a Dutch start-up, Tetrahedron, has received funding for the continued development of a crane mounted on existing jack-up rigs that will install the next generation of large offshore wind turbines.
The Rotterdam-based company says the current population of jack-up rigs will not be able to raise high enough to reach the uppermost parts of the turbines, and larger conventional cranes are too heavy.
Tetrahedron says its design – using the tetrahedron shape – will be significantly lighter than a luffing boom crane and that 25% more crane capacity can be used to lift the load rather than the self-weight of the crane itself.
The company has been developing the crane for several years and 'proof of concept' funding announced in February by investor UNIIQ suggests they are making progress.
Working on the land
Meanwhile, back on shore, the number of crane companies investing in heavy lift cranes for wind turbines continues to grow.
Last autumn, French crane and haulage contractor S.E. Levage bought a used LG 1750 from Liebherr in Ehingen. The lattice boom crane went from the factory to France where a number of wind farms are currently being constructed. In ideal weather conditions, the LG 1750 can erect up to three turbines in a week. The crane has worked on the construction of two wind farms in the north of France, not far from the Belgian border, and has already erected a total of 14 turbines, each with a rating of 3.5 megawatts and hub heights of 82 to 97 metres.
"We decided on the LG 1750 because, in addition to its performance, it can also be moved quickly from one site to the next," says Peter Koeke, logistics manager at S.E Levage. A complete turbine can be finished in a single day.
S.E Levage also ordered a new Liebherr LTR 1100 for auxiliary crane work at wind farm projects, including setting up the lattice boom crane and erecting tower segments. Finland's Havator has added a Liebherr LTM 1750-9.1 mobile crane, which, in addition to other industrial applications, is suited to the maintenance and installation of wind turbine hulls.
Matti Ruuska, sales manager at Havator Finland's Projects unit, says; "The crane's mobilisation from one site to another is very quick. The hydraulic extension boom speeds up the erection and dismantling of the crane. Thanks to the long base boom, the need for mobilisation on site is also reduced compared to lattice boom crane."
Australian crane specialist RAR Group has put a new Grove GMK6400 crane on one of the largest wind farms in New South Wales. The Capital Wind Farm job saw the crane used to maintain gearboxes on some of the 67 turbines at the 140.7 MW facility. RAR Group received the Grove GMK6400 all-terrain crane, the biggest crane in its fleet, at the start of this year and the company has used it on a steady stream of projects.
"The GMK6400 was the perfect choice for this project because it has the best lifting capacity of any six-axle crane, combined with small outrigger dimensions and a fast set-up," says Andrew Bodman, director of Canberra-based RAR Group. "All told this meant it had capacity, speed and size advantages over alternatives."
The 400 tonne capacity GMK6400 has a 60 metre main boom and up to 79 metres of luffing jib available, giving it a maximum possible tip height of 136 metres. It can handle loads out to a maximum radius of 96 metres and comes with the optional self-rigging Mega Wing Lift attachment for additional capacity. On the Capital Wind Farm project, RAR Group configured the crane with 49 metres of main boom and 43 metres of luffing jib together with the Mega Wing Lift attachment. The GMK6400 was used for five lifts per day replacing the 24 tonne gearboxes on turbines at a height of 85 metres.
Whatever the immediate impact of the pandemic on investment in renewables, it is evident that crane companies and their suppliers are already making financial decisions based on increased activity in wind power. It will surely be a rich environment for new lifting technology.
Turbine toplist
The Global Wind Energy Council's annual Supply Side Analysis 2019 reveals that 22,893 wind turbines were installed worldwide in 2019, supplied by 33 vendors.
Vestas continued to be the top supplier in 2019, accounting for 18% of all turbines and 20% of onshore units installed. Siemens Gamesa Renewable Energy moved up to second place and China's Goldwind fell one position to third place, even though it saw installations grow by 19% thanks to demand in its home market.
Last year was the first time a pure offshore supplier, MHI Vestas, broke into the global top fifteen.
The report reveals the highly consolidated nature of the supplier market, with the top six turbine vendors having a market share of 72%. Chinese vendors are also growing in influence, with eight in the top 15.
Top 10 suppliers
Vestas – 18.0%
Siemens Gamesa Renewable Energy – 15.7%
Goldwind – 13.2 %
GE Renewable Energy – 11.6%
Envision – 8.6%
Mingyang – 5.7%
Nordex Acciona – 4.9%
Enercon – 3.0%
Windey – 2.5%
Dongfang – 2.1%
(Source: Global Wind Energy Council.)