Wordsworth adds Komatsu intelligent control excavator
By Leila Steed30 August 2019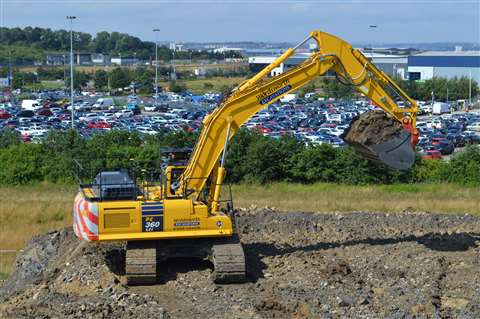 United Kingdom-based demolition and bulk earthworks contractor Wordsworth Excavations has become the first company in Europe to receive a Komatsu intelligent machine control excavator.
Launched at Bauma 2019 in Germany, the 36 t PC360LCi-11 model features automatic real time digging control, which stops the bucket once it hits the target surface.
Wordsworth said this feature had resulted in its site becoming more productive as the machine can complete a standard machine's daily workload with a few hours remaining.
Mark Briggs, Wordsworth Excavations director, said: "The increased productivity and reliable technology of Komatsu's intelligent machines allows us to achieve tight schedules of the sites we work on."