Work at Height Conference highlights safety
By Leila Steed02 December 2019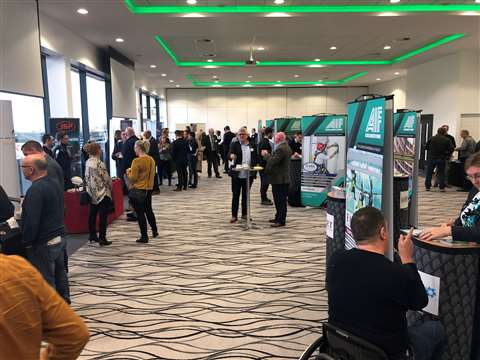 More than 150 access industry professionals from across the United Kingdom have attended the second National Working at Height Conference.
Organised and hosted by the Access Industry Forum (AIF) at the AJ Bell Stadium in Salford, UK, this year's event focused on safety and featured 13 industry speakers, plus exhibitors including Alto Access, Euro Towers, Haki, Nationwide Platforms and Spanset.
Chris Kendall, chair of the AIF Conference Committee, said, "This was our second national conference and, like the first, brought together an exceptional group of expert speakers to address the issues and topics set to shape the future of working at height."
The conference was chaired Dr Shaun Lundy, Visiting Scholar at the University of Greenwich, and officially opened by Peter Bennett OBE, chair of the AIF.
Event speakers gave talks on a number of topics including the implications of a changing workforce and the need for mental health awareness when managing access and working at height. It also included a number of case studies, which drew attention to the potential legal consequences of a fall from height and to highlight the importance of height safety.
Kendall said, "The Forum is uniquely placed to deliver these events. Each member organisation represents a different aspect of the access industry and fosters and supports codes of good practice, equipment standards, training, education and knowledge."
The conference also saw the official launch of 'Safety Steps', a new initiative from CONIAC (Construction Industry Advisory Committee) aimed at designers, clients, managers, supervisors and operatives.
The National Work at Height Conference concluded with a panel discussion hosted by Hannah Williams of the No Falls Foundation. It featured ambassadors Paul Blanchard and Dylan Skelhorn, they discussed how the charity's role and how it can help people facing the consequences of a fall from height.