World's first fully recycled road
By Thomas Allen10 October 2018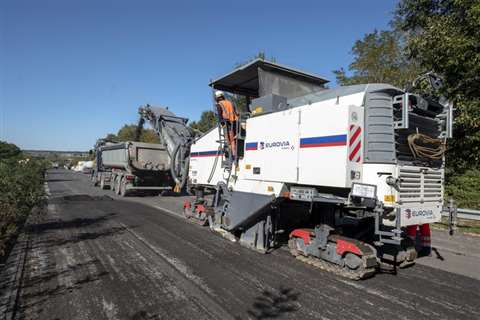 Vinci Autoroutes claims to have built the world's first stretch of road to be made entirely from recycled materials.
Working in collaboration with Eurovia, the Vinci subsidiary specialising in transport infrastructure and urban development, Vinci Autoroutes carried out the pilot project along a one-kilometre section of the A10 motorway between Pons and Saint-Aubin in south west France, as part of a major motorway renovation project. The scheme was the culmination of more than two years of research and development.
Vinci Autoroutes said it was made possible by the design, in partnership with Marini-Ermont – part of the Fayat group – of a mobile continuous asphalt plant, called the TRX100%, which enables up to 100% of asphalt aggregates to be recycled near road maintenance sites. Usually, recycling rates are between 50 and 60%.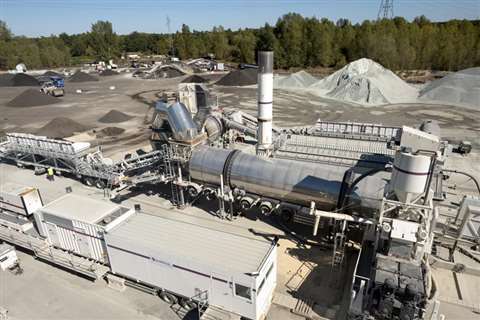 The bulk of the supply can be sourced from milling materials produced by the site, which was said to partly or fully protect natural resources and reduce transport logistics to a minimum. Greenhouse gas emissions were also said to be cut by up to 50%.
In light of these benefits, Vinci Autoroutes has integrated recycling into its circular economy strategy.
This research project won the Route du futur call for projects launched by the French Environment & Energy Management Agency ADEME as part of its Investments for the Future programme, which promotes the development of innovative industrial solutions aimed at reducing the environmental impact of road infrastructure and supporting the energy transition in the roadbuilding sector.