World's first high drive electric dozer arrives in UK
By Mike Hayes04 November 2020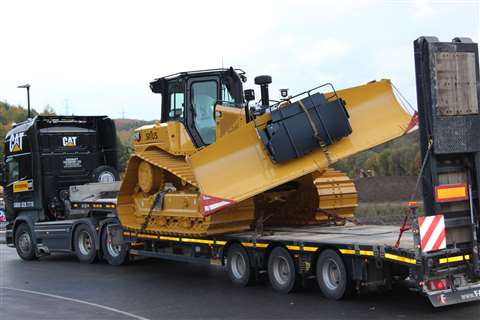 UK consulting and contracting company Sirius Group has taken possession of the world's first high drive electric dozer, the Cat D6 XE.
The new dozer was one of eight Cat machines delivered to Sirius, which has now grown its Cat fleet to 20 machines.
Cat's dealer in the UK, Finning UK and Ireland, said the new machines were part of a move by Sirius to be more efficient and sustainable.
Additions to the group's fleet include a Cat Next Gen D5 Dozer and the 323 and 330 excavators, which, while not electric, are equipped to run on B20 biodiesel.
The entire Sirius fleet meets the EU Stage IV emission standards and includes a new 563 roller and a 308 mini-excavator.
According to Cat, the D6 XE dozer offers fuel efficiency gains of up to 35%, and promises increased agility compared with the previous 3-speed model D6T.
Cat also claims the D6 XE productivity gains and reduced fuel cost means customers can expect to see a return on their additional investment (over a standard D6 dozer) in less than two years.