XCMG launches products and partnerships
By Euan Youdale31 July 2020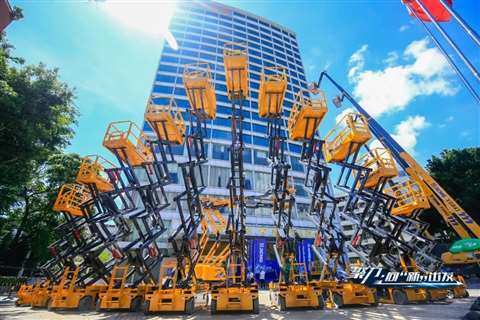 XCMG has held an event to present its latest access product range and sign agreements with working at height associations and a rental company.
The XCMG Aerial Work Platform Products Experience Day was held at its facilities in Shenzhen, China. More than 200 customers from the rental and aerial lift industry were there to witness the launch of the new XGS58 series.
The event also saw Shenzhen Pengsheng Leasing become a new strategic partner of XCMG for the Guangdong Province. At the same time, XCMG signed agreements with the Shenzhen Aerial Equipment Leasing Industry Association and Shenzhen Hoisting Industry Association to promote the development of access equipment in the country.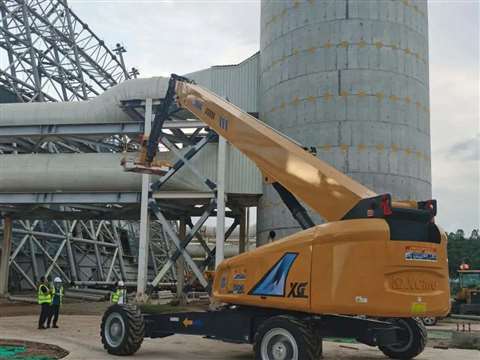 At the event, engineers provided customers with detailed product information for the full range, while operators demonstrated the equipment. The XG boom lift series represents a new generation of XCMG aerial lifts, aimed to meet international standards. For example, the XGS58 integrates X-configuration stabilisation, all-wheel steering and double cylinder proportional levelling. The unit also provides efficient power use and an energy-saving hydraulic control system. Its intelligent control system means it is able work in demanding areas, like the petrochemical, wind power and bridge construction industries.
Su Kun, deputy general manager of XCMG Fire-Fighting Safety Equipment, hands a golden key, representing the new XGS58 boom lift to Hou Jianguo, Chairman of Pengsheng Leasing.
The XG Series was developed according to market demands for safety, combined with cutting-edge technologies, and complies with North American standards, said the manufacturer. Features of the equipment also include automatic levelling, engine overload protection, automatic engine capacity control and vehicle a management control system, as well as advanced diagnostic capabilities
Yu Rong, a representative of contractor China Railway Second Bureau, said at the event that the organisation is planning to rent XCMG equipment in the future, and highlighted the manufacturer's design and production capabilities.
Based on six regional service support centres, XCMG covers the whole country, with more than 100 service engineers. Its service standard promises a response within 10 minutes, support arrival within four hours, and completion within 24 hours.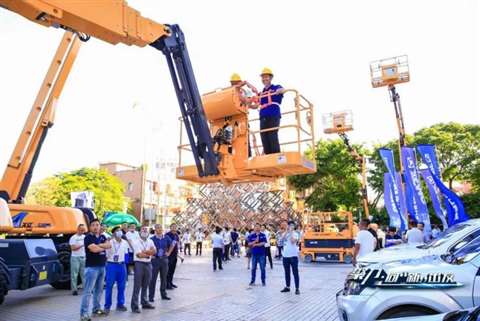 Su Kun, deputy general manager of XCMG Fire-Fighting Safety Equipment, provided a detailed explanation of XCMG's aerial platform development at the event, adding, "XCMG will fully play to its advantages and integrate high-quality resources, to create long-term returns and value for partners."