XCMG on site for World University Games
By Euan Youdale11 August 2020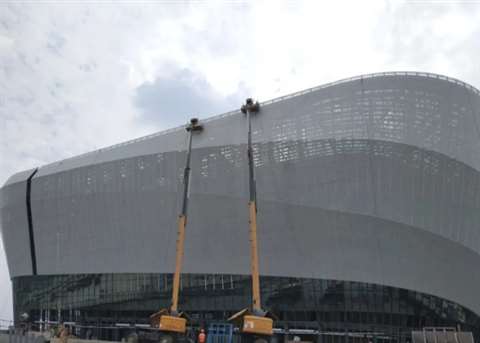 Construction is underway on the 201,600 square metre sports stadium that will form a central part of the 31st World University Games, set to take place in Chengdu, China, in August 2021.
The area of the new sports complex will be ten times larger than all the current gym-based centres in the Sichuan Province, where Chengdu is based, and include a range of leisure, fitness and commercial spaces.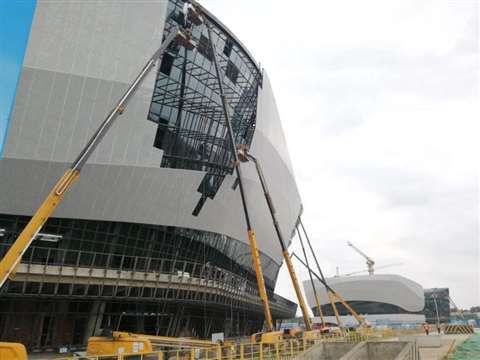 The shape of the building is designed to look similar to a UFO and its structural design, combined with the tight schedule, has brought significant challenges to its construction. From the internal steel structure to the external curtain wall installation, there are stringent requirements for working at height, and XCMG MEWPs have been supplied to support this effort.
With the help of XCMG aerial platforms, the facade of the service centre has now been completed, and 90% of the multi-functional athletics area and 60% of the fitness centre has been completed. It is expected that all the main buildings will be finished by the end of this year to ensure a successful start to the games.
XCMG's aerial work platform service team has provided three inspection and three service engineers to carry out real-time monitoring and maintenance of equipment on the site, and ensure the parts that wear easily are monitored throughout the project and to optimise the overall performance of the equipment. To date, the service team has completed a full service for dozens of XCMG platforms on the project and says it has gained wide praise from users of the equipment.