Xtreme and Snorkel name VP of engineering
By Lindsey Anderson11 June 2018
Xtreme Manufacturing and Snorkel have announced the appointment of James "Jim" Masters to the newly created role of vice president of engineering operations.
Reporting directly to Matthew Elvin, chief executive officer of both companies, the new role was created as part of an initiative to redefine the Xtreme and Snorkel engineering management duties, the companies said. Masters will work alongside Jeff Eckhardt, vice president/chief engineer, and together they will lead a global product development team of more than 20 design engineers based in the U.S., U.K. and New Zealand.
Under the new structure, Masters will be responsible for the non-technical management of the engineers, which includes capacity planning, project management, and budgeting. Eckhardt will continue to oversee all technical aspects of design and production of new product development.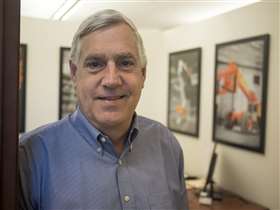 Masters brings an extensive background in new product development and a Bachelors of Science in Mechanical Engineering from the University of California, Berkeley to the position. His career began in 1980 leading teams working on seating designs for the space shuttle, before moving into senior engineering management roles with a number of suppliers to the automotive industry.
In June 1996, Masters joined Lear Corporation as the president of the Lear Technology Division. Following success in this role, Masters was promoted to president of Lear Worldwide Engineering in 1999, overseeing more than 1,500 engineers globally, before being promoted in 2001 to president of the Lear electrical and electronics division with responsibility for more than 3,700 employees and five manufacturing facilities.
After departing Lear Corporation in 2004, Masters held a number of strategic leadership roles with companies within the automotive, mass transit and commercial OEM manufacturing sectors. Throughout his career, Masters has obtained 14 patents.
In 2012, Masters joined Coast Composites LLC in Santa Ana, CA, where he held the role of vice president – general manager, installing lean and visual factory disciplines, as well as leading the complete turnaround of a Boeing 787 mandrel tooling program. In January 2014, Masters was appointed vice president of operations, engineering, ME, quality, continuous improvement and tooling for Ariens Company in Brillion, WI, where he managed three manufacturing facilities with more than 1,200 employees, and successfully launched more than 22 new products.
In his new role at Xtreme and Snorkel, Masters' first task will be to expand the team, recruiting skilled talent that will help to accelerate product development goals.
"Our strategy is to add greater depth and structure to our global product development team to help bring more fresh ideas to fruition," Elvin said. "Bringing Jim on board will facilitate talent acquisition and ultimately bolster new product development for our companies. Working as a team, Jim and Jeff have the skills, experience, and determination to build a world class product development team that will put us at the leading edge of the industry."
Masters added, "I am excited and encouraged by the talent already here at Xtreme and Snorkel, and I am looking forward to building a full all-star team, that can take our product development to the next level. Having someone with Jeff's technical expertise as an associate is a big advantage, and I am confident together we can make a real impact to the businesses."