Xylem keeps Essex water running
By Sarah McCay18 November 2014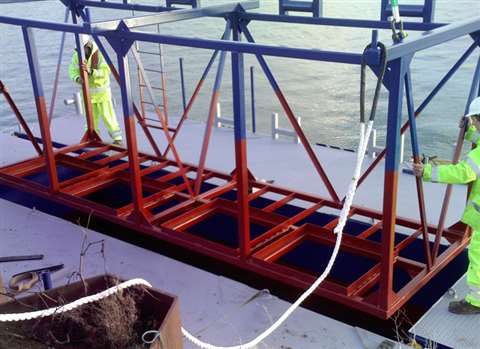 Manufacturer Xylem recently deployed a temporary pumping solution for Essex & Suffolk Water (ESW) in the UK while it carried out essential refurbishment and expansion works to its Abberton Reservoir.
Abberton Reservoir is a large freshwater reservoir covering over 660 ha and supplying drinking water to 1.5 million people in Essex.
Water stored in Abberton Reservoir is pumped 2 km to Layer de-la-Haye Water Treatment Works where it is treated and then distributed to ESW's customers.
During the 1990s it became clear that the predicted population rise in these regions would substantially increase the future demand for water and as a result, ESW needed to look at viable options to sustainably increase the volume of water stored.
The most sustainable option was to enlarge the capacity of Abberton Reservoir.
Therefore, ESW decided to proceed with a £150 million (€187 million) expansion plan, which included raising the height of the main dam by 3.2 m, building four new smaller dams around the perimeter of the reservoir, raising a nearby causeway and moving the highway to accommodate the new reservoir footprint and the construction or refurbishment of a number of pumping stations.
To facilitate this, Xylem constructed a new temporary pumping station on a pontoon, which housed Flygt NS3301 submersible pumps, enabling the continued pumping of water from the reservoir.
Mick Boyle, rental manager at Xylem Water Solutions, said, "The project at Abberton Reservoir has been a huge success. The installation Xylem provided enabled ESW to continue to supply water to their supply region as usual and highlighted our ability to design bespoke temporary dewatering systems and ensure that our customers achieved the end result they desired."