YIT partners up in Slovakia
By Thomas Allen11 July 2018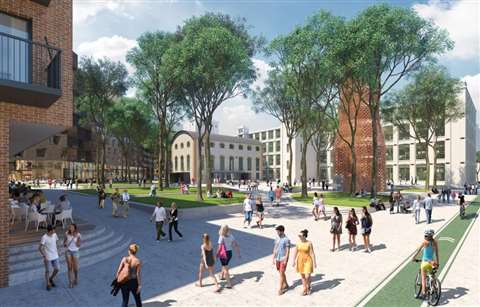 YIT Slovakia, a subsidiary of Finnish contractor YIT, has signed a deal with UK-based property management company RSJ Investments to jointly develop two projects in Slovakia.
The joint venture will develop phases four to 11 of YIT's Nuppu residential project in the Ruzinov district of the country's capital Bratislava, and the entire Zwirn residential and business premises project, also in Bratislava.
Nuppu is YIT's largest residential project in the city, with approximately 1,000 apartments. At present, 300 apartments are either under construction or completed, so the remaining 700 will be developed under the new agreement.
For the Zwirn project, the joint venture will work together to convert the site of Bratislava's former Cvernová továreň factory, a historical industrial area, into a new neighbourhood. It will include the functional integration of the Spinning Mill national heritage landmark.
Tom Sandvik, senior vice president and head of housing Baltic and Central & Eastern Europe division at YIT, said, "Establishing this joint venture supports our goal of profitable growth involving partners. This is a way to grow our investing capacity in a capital-efficient manner."
The transaction value has not been published but the joint venture is split equally between the two parties.