Your guide to the 2023 SC&RA Annual Conference
By Hannah Sundermeyer17 April 2023
The enduring legacy and rich history of the SC&RA deserves resounding recognition. Over the past 75 years, the Association and its members have accomplished amazing feats. The celebration of the SC&RA's milestone anniversary will start in earnest April 17-21 at the 2023 Annual Conference at the Omni La Costa Resort in Carlsbad, CA.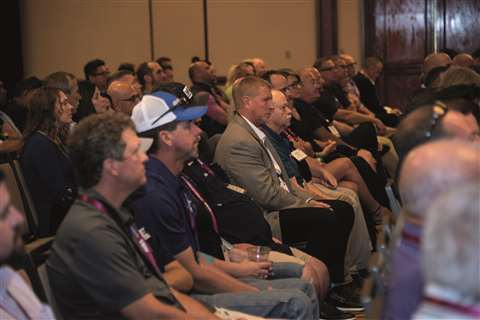 This year's Annual Conference promises to be among the best ever. Every session and activity has been carefully planned, from the distinctive keynote speakers to the educational sessions, from the networking events to the ever popular Job of the Year competition.
The Annual Conference kicks off with an engaging opening session led by Shawn Kanungo, who will delve into the intricacies of keeping up with technologies, and he will provide an optimistic road map for the future. In his presentation "The Great Reimagination," Kanungo will detail how companies can take unexpected approaches to innovation in order to remain competitive and relevant in today's marketplace.
There is something for everyone on the agenda – committee meetings, panel discussions and of course the not-to-be missed Link-Belt and Trail-King breakfasts. Networking and entertainment are on the schedule daily, including such events as the First Timer's Reception, President's Reception, SC&R Foundation Gala, Guitar Reception and the grand finale, the Friday night Awards & Recognition Dinner and After Party.
Exhibit Center
Don't forget your business cards! Featuring nearly 75 member companies, one of the most highly anticipated highlights of every SC&RA event is the Exhibit Center. This year, it will take place on Thursday afternoon from 2 to 5:30 p.m. In most cases, the companies exhibiting provided the following information.
A1A Software developer of 3D Lift Plan and iCraneTrax, has released the first two lift planning tools in its new application based A1A Product Suite. Rigging Designer enables users to create custom rigging plans and Sketch Pad provides a convenient way to sketch preliminary job site data for bids and estimates. www.3dliftplan.com; www.icranetrax.com; www.vrconflux.com
Allied Insurance Brokers (a Gallagher Company) has been delivering insurance and risk management solutions to the crane, rigging and heavy haul industry for over 30 years, from coast to coast. That's how Allied knows this industry involves high levels of unique risks that requires an insurance solution that is as highly focused, customized and equally unique. The Gallagher Crane Team takes a hands-on, risk-engineered approach to build a comprehensive and focused solution for specific risk needs. www.alliedinsbrokers.com
Aspen Custom Trailers The ASPEN product portfolio ranges from 25-ton tandem trailers to 300-ton multi-axle transporters. Aspen's trailers are reliable, safe to operate and work together in a multitude of useful configurations. www.aspentrailer.com
Associated Wire Rope & Rigging is the North American stocking distributor for RopeBlock and GN Rope Fittings. The company offers a full line of crane blocks, snatch blocks, overhaul balls/swivels, hooks and sockets from RopeBlock plus forged heavy lift shackles to 3,000 tons, eye hooks, master links, thimbles and triangle plates from GN. All carry full certification. AWR&R is the producer of the Sea-Link brand of marine and specialty rigging products including 2 to 22-ton snatch blocks, construction blocks, wood and steel shell blocks and cargo hoist blocks. www.associatedwirerope.com
Bigfoot Construction Equipment is an American family manufacturer that specializes in outrigger pads. Bigfoot is the only major manufacturer of both wood and custom composite and longest in-house manufacturer of custom composite. The company has veteran employees and ownership that stands behind the guaranteed Bigfoot outrigger pads. Bigfoot has a stock of standard sizes as well as custom outrigger pads to meet and exceed the strength, stability and safety needs of hard-working personnel around the world, the company said. www.outriggerpads.com
Bigge Crane and Rigging is one of North America's leading crane sales and rental company. With over 100 years of experience and a fleet of 1,800 cranes, Bigge has been a valued lifting solutions partner to companies from coast to coast. Their 21 locations nationwide means they are always close to your next jobsite with a high-quality, well-maintained crane you can rely on. www.bigge.com
Broderson Manufacturing has been manufacturing industrial carry deck and rough terrain cranes for the energy, utilities and industrial sectors since 1973. Broderson is an ISO 9001:2015 certified organization whose employees have a great passion in pursuit of one goal: to manufacture the highest quality and most reliable cranes. Carry deck and rough terrain models range from 2.5 to 25 tons. www.bmccranes.com
Comansa is a leading manufacturer of flat top and luffing jib tower cranes. All cranes are built with the latest technology that is grounded in safe, reliable operation. They also are some of the simplest cranes to erect and dismantle because there is no tower top or pendant lines to assemble and all connections are pin connected. Comansa's North American branch offers sales, engineering support, service and parts to the U.S. and Canada from its locations in Charlotte, Dallas and Seattle. www.comansa.com
CraneTrader.com is an industry-leading platform serving buyers and sellers of new and used cranes and other rigging and lift equipment and parts. The CraneTrader.com website is designed to make it easy for buyers to browse or search CraneTrader's continuously updated marketplace of cranes, parts and attachments. CraneTrader's monthly print edition complements the online offering, reaching customers directly worldwide. As a Sandhills Global brand, the CraneTrader platform is tightly integrated with other Sandhills products and services. Sandhills is the company behind Machinery Trader, AuctionTime, Truck Paper and many other brands available in the U.S. and internationally. www.CraneTrader.com
Cummins-Meritor is a segment of Cummins Inc. providing a range of industry-leading components, including axles, brakes, suspensions, drivelines and aftermarket parts, for the commercial vehicle and industrial markets. www.meritor.com
NEW Customers Commercial Finance, delivers the best of both worlds: the industry knowledge, responsiveness and personal service of a specialty finance company, coupled with the financial strength, stability and low cost of a growing bank. www.customersbank.com
Custom Mobile Equipment is the OEM of the Versa-Lift heavy duty forklift. The company was founded in 1993 by Gary Dick for the purpose of designing and building material handling equipment. Custom Mobile Equipment has 750 square feet of office space and 29,250 square feet for assembly, painting and fabrication at a facility in Baldwin City, KS. www.versa-lift.com
Dearborn Companies supporting the heavy lift/heavy haul industries nationally, is a leading engineering service provider for ground condition surveys, ground stabilization design, rigging and shoring engineering and 3-D documentation of terrestrial and above-ground facilities utilizing laser scanning and UAV ("drone") data collection methods. Dearborn's project experience spans a wide variety of demanding and hostile work environments ranging from power generating stations, refineries and heavy manufacturing plants, to infrastructure (rail, roadways and airports) through healthcare and mission critical facilities. www.DearbornCos.com
DICA is a family-owned and operated company that specializes in engineering high performance outrigger pads, crane pads, cribbing blocks, ground protection mats and temporary roadways. DICA products are proudly made in the USA, ASME B30.5 compliant and used by operators in 50-plus countries and seven continents around the world. www.dicausa.com
Doral Equipment Rental has the largest fleet of Versa-Lift forklifts in the world, along with forklift capabilities up to 120,000 pounds. Doral rents Versa-Lift forklifts, Rigger-Lift, Landoll PT40 and Hilman Traksporter products. All of these leading brands are built for power and versatility, perfect for rigging projects, the company said. A large fleet of equipment means more available units than competitors. In-house transportation ensures timely delivery across all North America (U.S. and Canada) and the most competitive pricing available. www.doralequipmentrental.com
Enerpac is a premier industrial tools, heavy lifting and services company serving a broad and diverse set of customers worldwide. Specializing in high pressure hydraulic tools, heavy lifting equipment and torque and tension solutions, Enerpac helps customers safely and effectively tackle some of the most challenging jobs. Enerpac products are available through a network of 1,400 distributor partners around the world. They provide the technical and the hydraulic expertise needed to support the servicing of standard products, design custom products for unique applications and develop solutions to move and lift some of the largest structures on earth. www.enerpac.com
Engineered Rigging (ER) is a specialized group primarily offering heavy lifting equipment rentals and a project team of engineering experts. ER engineers provide innovative solutions to complex rigging, lifting and transportation projects while their equipment fleet can be rented to support heavy lift challenges where a crane is not always feasible. The ER team offers consulting, design-build fabrication, SME – Subject Matter Experts, load testing, technical support and their fabrication facility can manufacture below the hook lifting devices or complete hybrid equipment solutions. As an Enerpac distributor and service center, Engineered Rigging's fleet consists of hydraulic gantries, strand jacks, slide systems, jack up systems, sling-adjusters, heavy towable carts, cube jacks, SPMTs, hydraulic pumps, platform trailers, cylinders, driven skates and more. The fleet also includes specialty equipment including bridge lift systems, knuckle boom systems, pipe modular lift systems, lift tower systems and load manipulators. www.EngineeredRigging.com
Faymonville manufactures trailers for heavy-duty haulage and oversized cargo transportation. With more than 50 years in business, Faymonville provides customers with optimal solutions and systems for any transport need outside the usual norms. The full product range encloses telescopic and steerable trailers, double drop trailers, dual lane trailers and modular trailers. The excellent manufacturing quality of the products are secured by high-tech production processes, the company said. www.faymonville.com
Fleet Cost & Care is a fleet management software company serving businesses of all sizes in the heavy equipment industry. FCC's software enables companies to improve internal operations by providing a centralized system that speeds up invoicing, streamlines payroll and ensures safety and success. The innovative FCC solution eliminates needless duplicate data entry while maximizing fleet and personnel efficiency and profitability. www.fleetcostcare.com
Fontaine Specialized, a Berkshire Hathaway Company, has been focused on serving transportation, construction and specialized hauling customers for over 80 years. Fontaine designs and builds extremely dependable lowbed, extendable, hydraulic tail and specialty trailers that provide years of reliable service for customers. Fontaine is also the largest platform trailer brand in the world; encompassing a complete line of aluminum, steel and composite trailers for the flatbed, drop deck and heavy-haul markets. Fontaine continually invests in R&D, product design and durability testing. www.fontainespecialized.com
Garrod Hydraulics specializes in the remanufacturing of hydraulic cylinders. The company handles large cylinders in-house and chrome plating up to 46 feet in length. Garrod Hydraulics has been rebuilding hydraulic cylinders since 1978 and is ISO 9000 certified. www.garrod.com
GKS Lifting and Moving Solutions is a supplier of high quality, German-made rigging and moving equipment. GKS is celebrating its 56th year of business and has been in the US market for 17 years . Products include hydraulic jacks (5-30 tons), dollies (2-120 tons), rotating dollies (2-12 tons) and remote operated/battery powered robotic transport systems. All products have a 2–5-year warranty and ship from Springfield, OH within 24 business hours. www.gksweb.com
Goldhofer Aktiengesellschaft is one of the leading global manufacturers of transport equipment in the field of general and heavy-duty road haulage and oversized cargo transportation. The product range with payloads from 30 to more than 15,000 tons, includes trailers, semitrailers, modular heavy-duty systems, self-propelled trailers as well as transport solutions for wind power plants. Goldhofer meets an extremely wide variety of needs in almost every transport situation, the company said. www.goldhofer.com
Greenfield Products is a leading manufacturer of specialized solutions for the crane rental and construction industries. Products are designed, engineered, and manufactured in-house and are supported by a nationwide network. Greenfield's line of Smart Crane Mats have become a strong presence on jobsites around the country due to their reliability and durability. They also boast the patented Skycrane, a unique cantilever lifting beam that can access the hardest to reach areas of a building. www.greenfieldpi.com
Harry Fry & Associates is a finance and lease partner that has dedicated efforts to the crane and lift industry since 1995. The company has acquired funding for over $1.5 billion in equipment acquisitions for thousands of clients located throughout the U.S. HFA and its staff prides itself on knowledge of the industry and equipment, while providing personal service to its clients. www.harryfry.com
Since 1947, HBC-radiomatic has led the market in the development and production of radio remote control systems for industrial, construction and mobile hydraulic applications across the globe. Through the company's stringent quality standards, ground-breaking innovations and dedication to its customers, HBC-radiomatic continues to set the benchmark for cutting-edge, robust wireless controls. Worldwide demand for HBC-radiomatic systems has led to an international network of subsidiaries and partners now serving more than 60 countries. Established in Cincinnati in 1998, HBC-radiomatic, has become the leading supplier of safe radio remote control solutions for North America. www.hbc-usa.com
Hendrickson is a leading global manufacturer and supplier of medium- and heavy-duty mechanical, elastomeric and air suspensions; integrated and non-integrated axle and brake systems; tire pressure control systems; auxiliary lift axle systems; parabolic and multi-leaf springs; stabilizers; bumpers; and components to the global commercial transportation industry. www.hendrickson-intl.com/
Higginbotham is an employee owned and customer inspired, insurance and financial services broker that's family to employees, accountable to clients, teammates to carriers and generous to their communities, the company said. Their dedicated crane & rigging/ specialized transportation risk management team and broker services are led by Parker Holt, managing director. Holt and his team understand the unique exposures and coverage structures specific to operations and bring direct market access and unique program solutions to their clients. www.higginbotham.com
Industrial Training International (ITI) is a global leader in the design and delivery of learning solutions for organizations conducting crane, rigging and load handling activities. Founded in 1986, the company originally specialized in instructor-led training, field services and consulting. ITI has since grown to produce live online and on-demand courses through the ITI Learning Hub and has been recognized with numerous industry association awards for its groundbreaking virtual reality crane and equipment simulations. ITI serves thousands of customers spanning dozens of industry verticals via their offices and training centers located in the USA and Canada. www.iti.com
J&R Engineering, located in Mukwonago, WI, is the manufacturer of the Lift-N-Lock hydraulic telescopic boom gantry, Delta Lift rubber-tired gantry and Lift-N-Lock Gantry Crawlers. The company offers exclusive Stabilizer Bars for superior lift stabilization, side shifting Powerlinks and other specialized lifting equipment serving the machinery moving, industrial material handling and nuclear industries. All Lift-N-Lock products come equipped with secondary full-load holding cam locks and high strength multiple stage boom sections. www.jrengco.com
NEW Specializing in heavy construction, farm, transportation and industrial equipment, Jeff Martin Auctioneers services are fully scalable and its team can manage asset remarketing at any level. The company can conduct business in all 50 states with mobile auction capabilities. www.jeffmartinauctioneers.com
KHL Group Americas is a diversified media company and the leading supplier of international construction and power information around the world. Using its market-leading magazine brands, KHL has expanded into digital magazines, e-newsletters, directories, podcasts, social media, book publishing, direct mail, list rental, exhibitions, virtual events, conferences and contract publishing. KHL publishes American Cranes & Transport and International Cranes and Specialized Transport, the official magazines of the SC&RA. www.khl.com, www.americancranesandtransport.com
Landoll Company (the original traveling axle inventor) designs, manufactures and markets heavy equipment transport trailers and a precision telehandler (operable with remote). This vertically integrated and diversified Kansas company additionally produces agricultural, OEM, government and specialized narrow and very narrow aisle forklifts. To check out the Landoll full line of traveling axles, traveling tails, detachable trailers, material telehandler and other specialty products visit www.landoll.com
LGH is North America's largest organization devoted exclusively to providing lifting and moving equipment for rent. With over 70,000 pieces, LGH holds the most comprehensive inventory of hoisting, rigging, jacking, pulling, material handling and safety gear, available at 23 warehouse locations across the U.S. and Canada. Whether for simple everyday tasks or specialized projects, you can count on LGH to have what you need in stock, ASME certified, and ready for immediate and safe use. For more information visit www.rentlgh.com
Liebherr USA has developed a large, continually evolving range of sophisticated products and services for more than 70 years. Practical and seasoned machines, coupled with proven engineering and high quality, ensure customer benefits in all product areas, the company said. Liebherr offers a comprehensive selection of mobile and crawler cranes with telescopic and lattice booms, as well as rough terrain cranes, duty cycle crawler cranes and piling and drilling rigs. Liebherr also manufactures one of the widest ranges of fast-erecting and top-slewing tower cranes in the world. www.liebherr.com
Link-Belt Cranes with headquarters in Lexington, KY, is a leader in the design and manufacture of telescopic boom and lattice boom cranes for the construction industry worldwide. Link-Belt is committed to the manufacture and service of high-quality products that satisfy customers worldwide. Link-Belt Cranes is also home to a family of passionate professionals with a legacy of innovation and cutting-edge technology spanning over 145 years. These professionals, in an 815,000 square-foot manufacturing facility and with a culture of continuous innovation, have pushed Link-Belt to be the most modern crane manufacturer in North America, the company said. www.linkbelt.com
NEW Maeda America is the exclusive distributor for North and Central America for Maeda Mini Cranes. Headquartered in Houston, TX, Maeda America is a subsidiary of the Japanese pioneer in mini cranes and industrial machine, Maeda Seisakusho Co. www.maedaamerica.com
Manitex International is a leading provider of engineered lifting solutions. Manufacturing is located in several facilities in North America and Europe, and the Company serves a broad range of customers, including commercial, military and governmental, across the world, through a dealer network. www.manitexinternational.com
Marmon-Herrington assembles Sisu axles at its Louisville, KY location and offers the industry's only rapid response program which ensures that key Sisu products are available in 30 days or less. Sisu axles offer an industry leading 600,000 pounds, GCW and an up to 65 mph return home speed rating. www.marmon-herrington.com
Mazzella is a source for high-performance crane rope solutions. The company has mobile spooling trucks to provide reliable, 24-hour, on-site service to all mobile crane customers. Their spooling units were designed and built to handle a variety of applications in the mobile crane industry with the ultimate goal of providing crane customers with as little down time as possible. Mazzella employs certified technicians who can perform an in-field poured socket replacement for high-performance crane rope. www.mazzellacompanies.com
MGX Equipment Services is one of the largest Manitowoc and Grove crane dealers in the U.S. serving a variety of end-market customers. With a nationwide field sales and service team, MGX provides crane rentals, new sales, used sales, aftermarket parts, service, remanufacturing, structural repair services, and crane certification training from its 12 branch locations for all Grove, Manitowoc, National Crane and Potain crane product lines. www.mgxequipment.com
National Interstate Insurance Company a member of Great American Insurance Group, is a leading provider of specialty insurance with a focus on the crane, rigging and specialized carriers industry. As an endorsed market partner, National Interstate offers the SC&RA membership a range of products including guaranteed cost and deductible programs, as well as innovative alternative risk transfer options. Established in 1989, National Interstate provides customers with customizable product offerings, exceptional service, aggressive claims handling and proactive risk management services. National Interstate and its insurance subsidiaries are rated "A+" (Superior) by A.M. Best Company. www.natl.com
NBIS (NationsBuilders Insurance Services) is the premier insurance provider to the crane, rigging and specialized transport industries, serving SC&RA members as an endorsed property and casualty insurance provider for over 25 years with insurance coverage and innovative risk management solutions. The NBIS team provides members with customized insurance products to protect businesses as well as contract management, preventative risk analysis and planning before claims handling is necessary. NBIS provides coverage from a variety of A+ (Superior) rated carriers by A.M. Best Company and licensed in all 50 states. www.nbis.com
Nelson Manufacturing Company is North America's premier manufacturer of custom semi-trailers, boom dollies and boom launch trailers. In business since 1947, Nelson has the experience and the ingenuity to solve the most challenging transportation requirements. The company's trailers and dollies are built to order which allows them to offer solutions to specific needs. Nelson uses the latest technologies combined with proven designs to provide not only the most efficient and user-friendly trailers and boom dollies on the market but the most durable as well. They provide products for the crane, rigging, construction, heavy haul, over size and aerospace markets. www.nelsontrailers.com
New Heights Insurance Solutions is a program manager with over 20 years' experience in underwriting and servicing the crane and boom truck industry. NHIS offers a tailored policy for each client. The company is active in the crane industry and has been featured in American Cranes & Transport and Crane Hot Line as well as in the insurance industry publications Best's Review and Business Insurance, to discussing the crane industry. www.newheightsinsurance.com
One Retirement Source is a retirement plan consulting firm with over 20 years of experience helping employer's run their company sponsored retirement plan and educating their employees. Whether an SC&RA member is looking to start a retirement plan or maintain their existing retirement plan, One Retirement Source can help. They also offer the SC&RA Retirement Affinity Program, a retirement plan designed specifically to help small businesses band together to combat the challenges of cost and administrative burden when offering a retirement plan. The program is an ideal option for many SC&RA members as it is easy to use, cost efficient and outsources a majority of the administrative duties off their plate. https://scra.tagresources.com/
PACCAR Winch engineers and manufactures industry-leading winch, hoist and drive systems under the BRADEN, CARCO and Gearmatic brand names. PACCAR Winch is proud to offer a wide range of solutions for specialized transportation and material handling including crane hoists, trailer and recovery winches, swing drives and track drives. The company works hand-in-hand with customers to develop the best products for their needs. www.paccarwinch.com
Piedmont Wealth Advisory provides comprehensive financial planning and investment management services to individuals, families and foundations. As an independent advisory firm, the company is non-biased and fully objective guidance and open architecture use of investment vehicles is completely client focused. www.piedmontwealthadvisory.com
Pressure Systems International (P.S.I.) is a global leader in onboard tire management systems for commercial vehicles. P.S.I.'s portfolio includes automatic tire inflation systems (ATIS) for commercial trailers, tire pressure monitoring systems (TPMS) and related TPMS telematics products. Customers can combine P.S.I.'s ATIS with TireView TPMS and TireView LIVE data analytics for proactive tire management. www.psitireinflation.com
ASC/Python America ropes are made in Germany including all wires and strands. Some of the company's new Compac 35 Plus true nonrotating ropes, from 8 to 32 millimeters, are available and in stock for all truck, mobile, crawler and tower cranes. Additionally, the company's continuous training courses are provided throughout the country for proper installation of crane ropes. www.ascindustries.com
NEW Ribbiot is a dynamic operations platform born from the specialized carriers and rigging industry on a mission to revolutionize the critical movement of people and things, the company said. Ribbiot's web and mobile applications provide an easy-to-adopt real-time platform to manage equipment, jobs, documents, processes and crews. The streamlined and intuitive user interface enables customers to leverage detailed information about crews, qualifications, equipment usage and job progress to ensure everything runs smoothly. Ribbiot strives to be at the forefront of technological advancements as they build on its vision of creating a more efficient future for businesses everywhere. www.ribbiot.com
Rouse Services is the gold standard for appraisals, used equipment sales support and rental metrics benchmarking for customers throughout the United States, Canada and the United Kingdom. Rouse Appraisals is the industry standard for asset-based lenders seeking asset valuations that meet their demanding criteria, the company said. Rouse Sales provides rental companies, contractors and dealers with the market intelligence and software they need to optimize the used equipment sales process. Rouse Analytics provides Cat-Class level comparisons of rental rates, utilization and other key performance metrics to industry benchmarks. www.rouseservices.com
Sany America introduced their rough terrain crane line to the American market with the SRA750A and SRA1000A and increased their crawler crane offering with the SCA4000A. Their large touchscreen LMI systems are pictorial, easy to navigate and take the operator's experience and machine intelligence beyond expectations. The onboard diagnostics can self-diagnose any issues and guide operators towards a resolution – often leading down to the wire number. SANY America proudly offers the industry's strongest standard warranties on all their cranes. www.sanyamerica.com
Skyward Specialty Insurance Company a long-time SC&RA member and specialty insurance carrier, brings extensive expertise and years of service to the crane, rigging, millwright, equipment rental, dealer and other construction markets. Skyward offers guaranteed cost, deductible and its new Crane Captive as insurance options to the market. Customers and agents get customizable coverage, exceptional service, aggressive claims handling and proactive risk management services. Skyward Specialties is >1 billion in revenues and its subsidiary carriers Houston Specialty Insurance Company and Imperium Insurance Company are rated A- (Stable) by A.M. Best Company. www.skywardinsurance.com
NEW SmartEquip is the leading technology standard for equipment lifecycle management, service and procurement support for the construction industry. The platform provides a seamless brand-enhancing experience for fleet owners, manufacturers and distributors of complex equipment. SmartEquip enhances ROI for all network participants by increasing equipment uptime, improving both technician wrench time and transaction accuracy, while reducing the total cost of equipment ownership. The SmartEquip Network currently supports more than 700 OEM brands, with over 95,000 users across more than 42,000 equipment locations globally. The network supports over $1.4 billion in parts transactions annually and the company is led by veterans of construction, technology and data sciences. www.smartequip.com
Sterling is a leading provider of site access services and products for general construction and renewable energy construction and delivery projects. As a site access contractor, Sterling delivers innovative matting products, combined with expert consultation and an array of turnkey services, to create exceptional value on any size project and lay the groundwork for your success. Sterling provides matting and hardwood products of all sizes and specifications. Additionally, their TerraLam CLT is an engineered matting solution that replaces access or timber mats with a focus on saving time and money, protecting the environment and ensuring worker safety, the company said. www.SterlingSolutions.com
Talbert Manufacturing manufactures a variety of heavy haul trailers and specialized transportation equipment. Located in Indiana, Talbert has been serving the transportation industry since 1938 covering commercial, government, aerospace and energy applications as well as in-plant material handling movers, manufacturing systems and processors. Talbert products include utility and tag-a-long trailers, tilt deck trailers, hydraulic slide axle/hydraulic tail trailers, low bed heavy haul trailers, extendible trailers (flats, step decks, lowbeds, hydraulic necks), spread axle trailers (East and West coast styles) and multi-axle configurations. www.talbertmfg.com
NEW Tenstreet's platform connects carriers and drivers, making it easier to fill trucks while staying compliant. The company helps thousands of motor carriers and private fleets to market, recruit, onboard, manage and retain drivers. Since 2006, millions of drivers have used Tenstreet's platform to quickly and securely apply for their next job. www.tenstreet.com
Terex Cranes Americas is a global crane company manufacturing tower and rough terrain cranes. The company offers a full product line of state-of-the-art flat top, hammerhead, luffing jib, and self-erecting tower cranes. The new generation of rough terrain cranes includes several models for the American marketplace and continue to grow. The dedicated parts and service team has a tremendous amount of combined experience, knowledge and expertise to support not only new products but also legacy crane products, the American, Loraine and P&H crane. www.terex.com/cranes
The Crosby Group is a global leading manufacturer of rigging, lifting and material handling solutions. With a global network of more than 3,000 authorized distributors and unmatched local support, Crosby sets the standard for quality, training, and technical expertise in the field. Brands include Crosby, Gunnebo Industries, Crosby StraightPoint, Crosby BlokCam, Crosby Feubo, Crosby IP, McKissick and SpeedBinder. www.thecrosbygroup.com
The Tadano Group is a leading global manufacturer of mobile cranes and aerial work platforms driven by its core values of safety, quality and efficiency based on compliance (C+SQE). Each and every one of Tadano's products and services encompass these values to reinforce continuous pursuit of excellence for the world and the future through high-quality lifting equipment, the company said. Tadano's corporate philosophy of creation, contribution and cooperation strives to foster tight-knit cooperation between people both inside and outside of the organization in order to create products, technologies and services that deliver value to the customer and to the society as a whole. To implement this corporate philosophy, Tadano's management strategy emphasizes balanced growth for both the company and the people whose lives it affects. www.tadanoamericas.com
NEW Years of experience through many online marketplaces for equipment buying and selling have resulted in the development of The Crane Club. The Crane Club is a social media marketplace offering a unique concept to the crane and lifting industry. The company wants to make difference in this industry and create a platform that encourages networking for not only buying, selling, and renting equipment, but for the people to share ideas and information with each other in a dedicated platform for the industry. www.thecraneclub.com
Trail King Industries, North America's largest specialized trailer manufacturer, has been a supporting member of the SC&RA for over 40 years. Trail King engineers and manufactures dual-lane transport systems, hydraulic Schnable neck, blade hauling and custom multi-axle trailers for the wind energy industry and specialized hauling markets. Trail King strives to lead the way in the trailer industry, delivering the best trailers in the world for its customers' success. www.trailking.com
TransMaster Trailers/Master Solutions designs, engineers and manufactures various types of premium, custom trailers. TransMaster Trailers offers specialized multi-axle steering dollies, perimeter frames, extendables, high-capacity steering trailers, jeeps, heavy-duty step-decks, detachable gooseneck lowboys, counter-weight trailers, wind energy trailers, beam systems and much more. TransMaster Trailers is dedicated to designing innovative hauling solutions to satisfy a customer's specific needs, manufacturing a high-quality product that is robust and reliable, and providing continued, industry-leading customer support. www.transmastertrailers.com
Transport Products and Service Enterprises, Inc. (TPSE INC.) is a certified woman owned small business, offering products, service, maintenance and technical assistance to the specialized transportation, aerospace, power generation, ship building, construction, and millwright industries, among others. Featuring products from the TII Group including Scheuerle and KAMAG, TPSE is a source for SPMTs, shipyard transporters, hydraulic road transporters and more. TPSE, Inc. also offers material handling devices from Mouvers as well as many accessories and spare parts relative to the industries serviced. www.tpseinc.com
NEW Transportation Insurance Solutions is a company composed of several specialized divisions, each dedicated to their respective niche field of operation. Its president and CEO, Hamish Mackay, started his career over a decade ago with one of the largest insurance brokers in the United States. During this time, he conceptualized a company that could eliminate the negative aspects of large corporate structures that prioritize profit over client needs. This led to the creation of Transportation Insurance Solutions, where the primary goal is to provide meaningful solutions to the problem of soaring insurance costs. TIS has a distinctive approach to insurance consulting that involves extensive knowledge in efficiently structuring insurance programs, cultivating enduring relationships and trust within the relevant industry, and fostering a sense of ownership among staff members. By investing in their employees, TIS is able to better serve their clients. Their personnel includes former underwriters and highly trained sales employees who have undergone various industry-specific certifications and training, enabling them to analyze, advise and execute insurance solutions with expertise. www.tisins.com
TransWorld Manufacturing has been specializing in street legal crane transportation since 1946. The company was the first to introduce the direct-to-boom dolly mount and the articulating boom dolly. Transworld's market understanding comes from its history as a crane owner. The company is constantly improving its crane accessory products to help customers become safer and more efficient. Transworld specializes in boom dollies, spreader bars and custom hauling solutions. www.twm-usa.com
U.S. Cargo Control is the source for equipment for hauling, rigging, towing, lifting and moving all kinds of cargo. Specializing in the cargo control, rigging and lifting and moving supplies industries, they offer thousands of products online and welcome custom orders and special requests. In-house manufacturing capabilities include custom tiedown straps, lifting slings, flatbed tarps and cargo nets. Located in the Midwest, they offer superior customer service, a knowledgeable sales team, and fast delivery, the company said. www.uscargocontrol.com
USI Insurance Services is a national U.S. insurance broker with a heavy equipment practice group headquartered in Coral Gables, FL. The USI Heavy Equipment Division is generalist-free. The company's veteran team of heavy equipment insurance specialists has knowledge of the crane and rigging, millwrighting, concrete pumping and specialized heavy haul industries. USI knows the complexities of industry-specific benchmarking, contract language, manuscript coverage forms, risk management, claims advocacy and more. www.usi.com
Visual Dispatch developed by Senarc Systems is a resource management software solution for the crane and rigging industry. Capabilities include quoting, scheduling, dispatching, eTickets, safety, payroll, invoicing, accounting integration, preventive maintenance and extensive reporting. Over the years Visual Dispatch has advanced as a powerful tool to handle the requirements of the crane and rigging industry. www.visualdispatch.com, www.senarc.com
For more than 35 years, Wheco Corporation has been providing repair and restoration services to the crane, lifting and aerial industry. WHECO provides full, turn-key repairs including fabrication, hydraulic, mechanical, electrical and painting services. WHECO prides itself on being able to provide OSHA, Cal-OSHA, ANSI, AWS and OEM compliant repairs. WHECO operates from its complete service centers in Richland, WA; Seattle, WA; Santa Fe Springs, CA and Aiken, SC. www.wheco.com
WireCo is the global leader in manufacturing, engineering and distribution of wire rope, synthetic rope and electromechanical cable. With true global reach, they deliver products for equipment and applications no matter where the worksite may be. WireCo products are used in the transport industry to load and unload freight; in the construction industry to move materials; and in the manufacturing industry to help assemble heavy equipment. www.wireco.com
WrightPlan's web-based software products enable crane, rigging, and machinery moving businesses to unify their operations, standardize processes, and increase efficiency. From the office to the field, eliminate duplicate data entry and siloed applications from workflow with operations management software. www.wrightplan.com
Yoke Industrial is a Taiwan-based manufacturer of lifting fittings for chain, wire rope and webbing slings for more than 38 years. Certified by ISO 9001 as well as DNV, API, ABS and DGUV, Yoke's digital product line and qualified products are tested in accordance with EN1677, i.e. Lifting Point(YP), DA shackle(DNV 2.7-1 approved), Snatch Block (YSB) and G100 lifting components. www.yoke.net
DETAILS: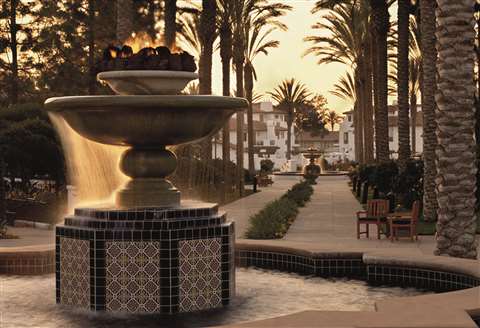 2023 SC&RA Annual Conference
April 17-21, 2023
www.scranet.org
HOTEL
Omni La Costa Resort
2100 Costa Del Mar Rd,
Carlsbad, CA 92009
AIRPORT
The Omni La Costa Resort is located 31 miles (approximately 46 minutes) from San Diego International Airport (SAN). The airport is serviced by all major airlines including American, Delta, JetBlue, Southwest, United and US Airways.
RENTAL CARS
The SC&RA group rates are available through Enterprise. Please reference the code XZ16C35 and pin SPE online at www.enterprise.com or when calling 1-800-rent-a-car.
TAXI/PARKING
Omni La Costa Resort & Spa's daily parking charge per vehicle is $45 per night for valet and $35 per night for self-parking.
WEATHER
The average high temperature in Carlsbad, CA during April is 68˚F and the average low is 49˚F.