Zeppelin expanding into Scandinavia
By Thomas Allen27 September 2019
The Zeppelin group – one of Caterpillar's biggest distribution and service partners – is set to take over the distribution and service of Caterpillar construction and mining equipment in Sweden and Denmark, including Greenland.
The portfolio also includes drive, propulsion, traction, and energy systems, as well as machine and equipment rental.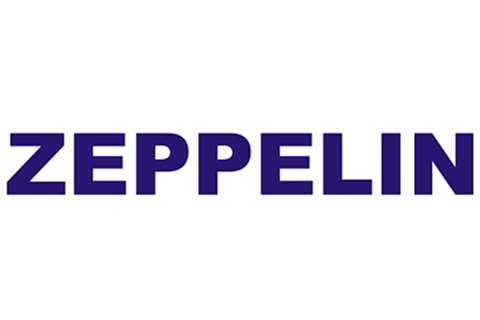 Speaking to IRN, Peter Schrader, COO of the group's rental business Zeppelin Rental, said that the company is also set to take over the rental operations in the new territories.
"We are very happy about this development and that we have the chance to be Caterpillar dealer in these countries," said Schrader.
He added, "We have a successful model in Germany, which we have developed over the past 15 years. I think we will be able to transfer some ideas to the new countries, but such a development will take some time."
Given that the rental model is already well accepted in Scandinavia, with a number of established players such as Cramo and Ramirent – now owned by Loxam – Schrader said, "I think it is a good chance. We can offer some interesting solutions to customers there."
At present, Sweden and Denmark are covered by Dutch Caterpillar dealer Pon group, but the transaction will enable the company to focus its energies in the Netherlands and Norway, where it will remain the Caterpillar dealer.
Pon and Zeppelin have agreed that the assets of Pon's operations in Sweden and Denmark will be migrated to the Zeppelin group, subject to regulatory approval by the antitrust authorities.
The takeover will happen in the context of an 'asset deal' between Pon and Zeppelin. Assets such as land, buildings, machinery, patents, contracts will be transferred from Pon to Zeppelin. Also, Pon employees' existing employment relationships will migrate to Zeppelin.
Peter Gerstmann, Chairman of the Management Board of Zeppelin, said, "We will be offering our entire portfolio of new and used machines, service and spare parts in our new territories, as well as our equipment rental and service solutions package."
He added, "We see a lot of potential in these new markets, and we are pursuing a long-term growth strategy."
Alongside its sales and service partnership with Caterpillar, Zeppelin will also take over the SITECH companies in Sweden and Denmark. They specialise in the distribution and service of products from the American technology group Trimble, which manufactures machine controls, GPS navigation systems and fleet management systems.
Another element of the transaction is the takeover of assets related to the distribution and service operations for MaK engines – not only in Sweden, Denmark and Greenland, but also in the Baltic states (Estonia, Latvia and Lithuania), Finland, Iceland and the Faroe Islands.
MaK is a leading brand of marine engines and generators, as well as gas engines for power generation, owned by Caterpillar.
To facilitate this, Zeppelin will also acquire Baltic Marine Contractor (BMC), headquartered in Tallinn, Estonia, from Pon.