Zeppelin power for gas plant construction
By Euan Youdale16 June 2020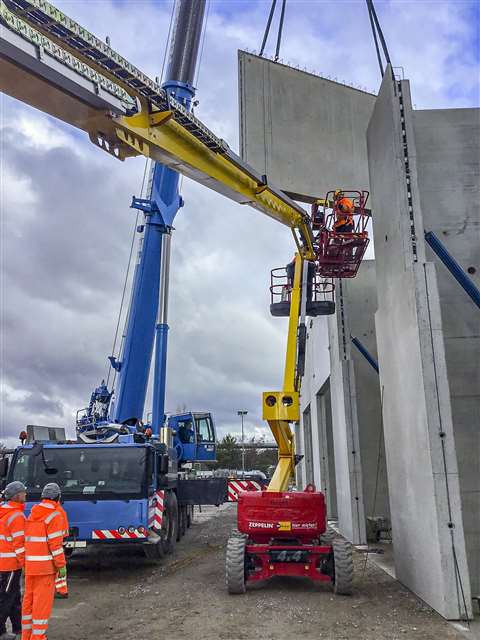 Zeppelin Rental is providing its aerial lift equipment for the renovation and expansion of the Cottbus power plant in northeast Germany.
General contractor Sternbau is responsible for the work at the plant which sees its conversion of from lignite, or brown coal, to gas-powered. The construction site is only 400m from the local Zeppelin Rental depot. However, the short distance is only one of the reasons why Sternbau site manager Miriam Binnenbruck is renting platforms from Zeppelin Rental.
"We do not keep all the machinery and equipment required for construction in our own fleet," said Binnenbruck. "For the assembly of the finished parts of the new combined heat and power plant, for example, our subcontractor needed working platforms."
René Kloas from Zeppelin Rental, added, "We have a large selection of different stages with different drives for almost every purpose. A telescopic and an articulated telescopic platform were the optimal choice for the assembly of precast elements."
Sternbau has been using its own equipment, as well as Zeppelin's, particularly when there is a requirement for back up. "We then try to provide a replacement for rent as quickly as possible and to transport it to the construction site," explains Kloas. "Because if you know the construction industry, you know that a machine failure means standstill, standstill can lead to a delay and, in the worst case, a delay costs money."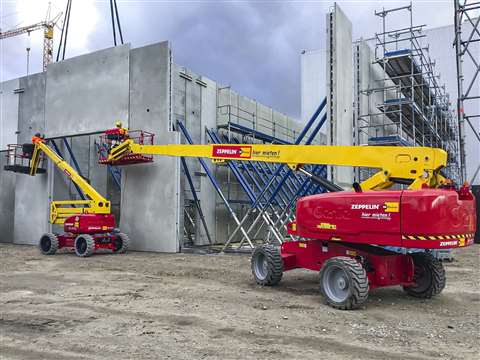 The modernisation of the CHP plant started in May last year. Locally-based construction company Sternbau started with civil engineering for the pressure heat accumulator, the combined heat and power plant and the chimneys. Vibration plates from Zeppelin Rental support the ground compaction, and three containers from the rental depot serve as construction accommodation and office.
Some 15 to 20 Sternbau employees and several subcontractors are working on the site, although the number varies depending on the construction phase. "We carry out the standard finishing work, for example the installation of the windows and doors," says Binnenbruck. Other companies are responsible for the electrical and plant engineering.
In the future, the Cottbus thermal power station will consist of five new gas-powered generators, each with an output of 10MW, new heat storage and a natural gas power plant, which is already in place. In the future, gas will replace the part of the plant fired with coal, which should lead to a reduction of around 100,000 tonnes of carbon dioxide annually and an increase in efficiency.