All Question of the month Articles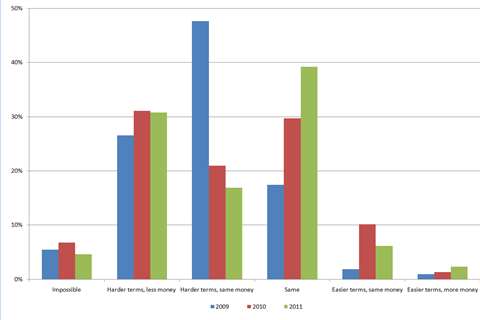 For the third year running in April, CE asked respondents to the survey about their experiences gaining credit compared to a year ago.
Respondents to the March CE Barometer survey think new build sectors will be the most attractive this year - particularly civil engineering. It is a complete reversal from the sentiment a year ago.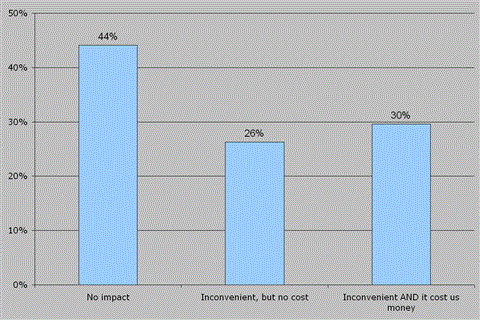 What effect did the volcanic eruptions in Iceland, and ensuing travel problems have on your business?
CE Barometer respondents say the credit market is easing, but more than half say it is still more difficult than a year ago.
More than half of the respondents to our January survey plan to go to Bauma.