All Restoration and Repair Articles
Cuddy Group has shared in an Award recognising remediation work carried out at Baglan Bay in Port Talbot, Wales
An historic windmill in the Netherlands recently benefited from intervention by modern equipment from crane rental house BKF
When a historic building in Covent Garden, London underwent major reconstruction a HAKITEC 750 temporary roof structure provided total weather protection throughout the works.
Canadian mast climber manufacturer, Fraco has been using its expertise to help repair the supporting piles on some of Canada's roads. The workplatforms have provided both access and a comfortable and safe environment for the workforce carrying out repairs.
Raul Burger in Chile donated the use of a Grove GMK5165-2 all terrain crane for building repairs following February's earthquake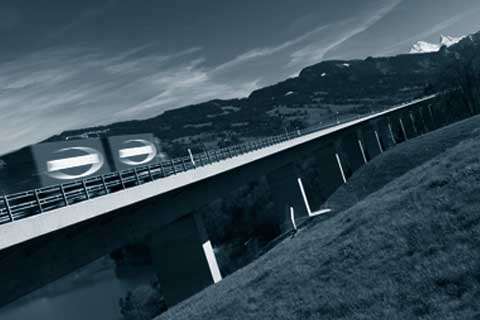 Provo River Constructors, a Fluor-led joint venture will head up the expansion of the I-15 Corridor Reconstruction (CORE) project, the major north-south commuter route between Salt Lake City and the Provo/Orem region, US.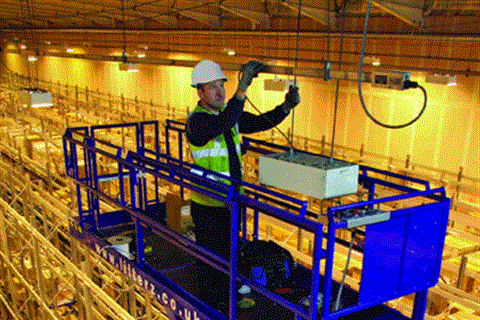 DSP Electrical Contractors have overcome the challenge of narrow (1.75 m) aisles and high level work on a warehouse refit project using the UK's first PB Lifttechnik S225-12ES electric scissor lift. Driveable at full height, the new 1.2 m wide, 22.5m working height platform is on hire from access rental specialist, Lifterz, who recently took delivery of two of the machines from PB's distributor, Ranger Equipment.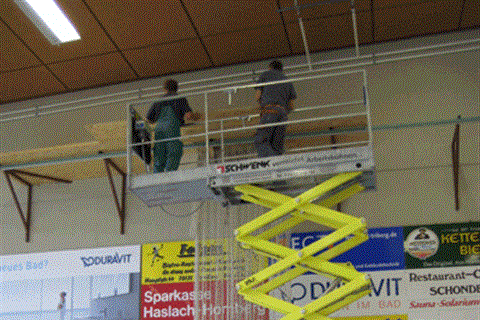 Schwenk-Arbeitsbühnen a member of the German rental organisation PartnerLift has added a crawler mounted scissor lift to its fleet. The scissor was developed by German aerial work platform manufacturer, Weiss, on the suggestion of Schwenk- Arbeitsbühnen, for use on pressure-sensitive floors.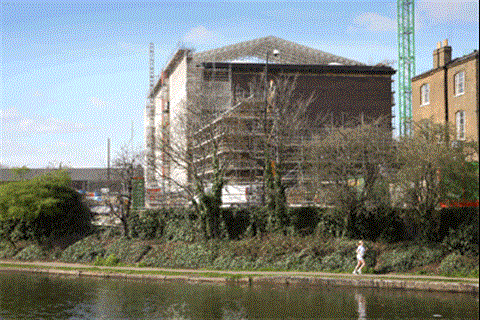 SGB has supplied scaffolding for a £136 million refurbishment project on historic railway building around London's Kings Cross Station.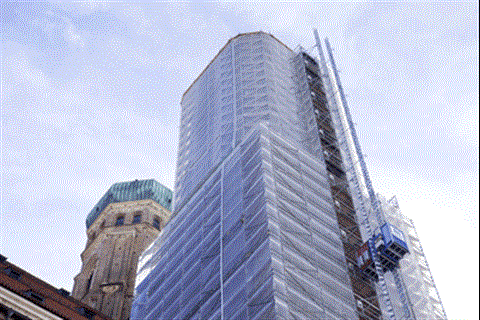 The renovation of the Church of Our Lady (Frauenkirche) in Munich is estimated to be costing €500000. To get the workforce up the scaffold-clad North Tower quickly and safely Geda has installed a Multilift P18 Comfort, passenger and material hoist.
William Anelay's restoration of the Navigation Warehouse, Wakefield, UK required an innovative approach to access because of its proximity to the Calder river.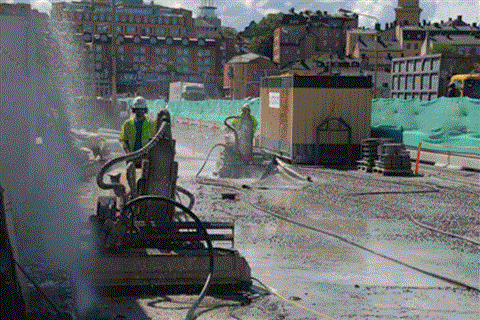 Six Conjet Robot hydro-demolition machines have been used during the latest phase of Stockholm's largest concrete repair project to restore Stockholm's Central Bridge and Söderled Tunnel.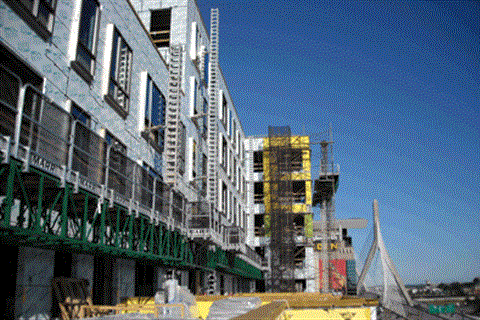 Dimeo Construction Company chose mast climbing work platforms from Canadian company Hydro Mobile to help perform the facade work on the Avenir building, a redevelopment project in Boston's Bulfinch Triangle.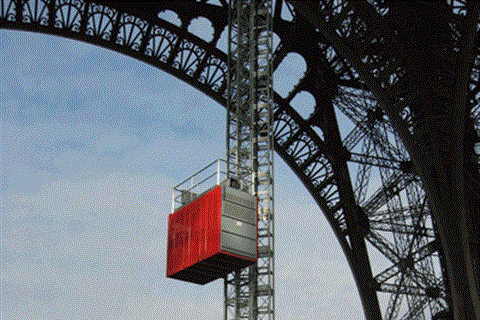 The challenge for Scanclimber was to erect a 2 t capacity hoist for personnel and material with just a single anchoring point 61 m above the ground. In addition the location was very public, the Eiffel Tower in Paris, France.