A new world record for Safedem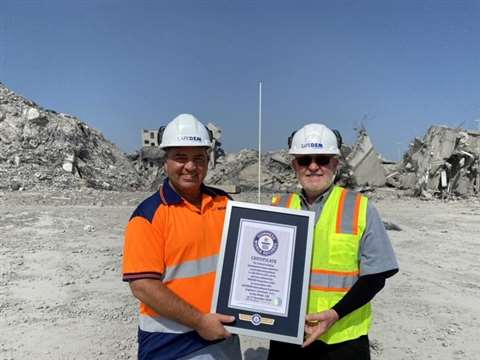 United Kingdom-based demolition and dismantling company Safedem has successfully demolished the 165 m (541 ft 5 in) Meena Plaza in Abu Dhabi, United Arab Emirates.
The Safedem team was awarded the Guinness World Record for the demolition of the tallest building by the controlled use of explosives.
The abandoned and unfinished tower blocks were located in the Mina Zayed area of the city.
Demolition of the structures was carried out to make way for a new port-side wharf. 
The video was taken from the Firing Point within the exclusion zone.