Goldhofer unveils rotor blade transporter
By Lewis Tyler24 October 2022
German manufacturer Goldhofer has revealed the FTV 850, a rotor blade transporter said to be ideal for transporting on challenging routes.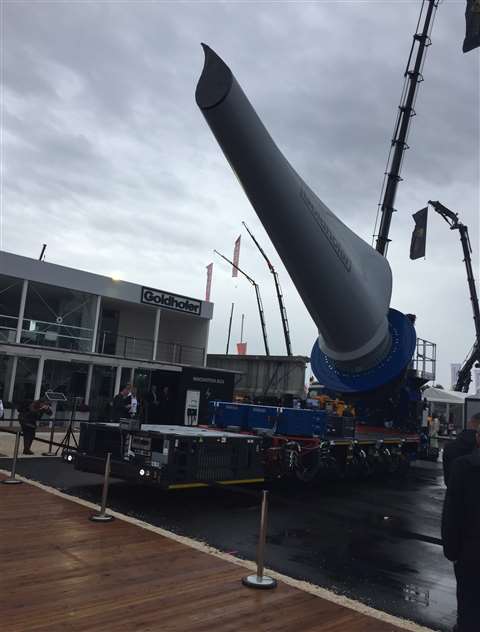 The company said the machine, which is mounted on a four-axle, self-propelled PST/SL-E split combination (1/2+1/2) widened to 4,010 mm, is designed for maximum stability and safety and is compatible with existing SL products.
According to the company, the blade carrier for extra-long and heavy turbine blades has adapted widening, which offers better tilting stability and allows for transportation of loads with a higher centre of gravity.
The manufacturer also exhibited its new FT Series, a vehicle concept said to meet a variety of transportation needs, and new additions to the Stepstar and Trailstar product ranges.