New headquarters for Haulotte Australia
Haulotte Australia has begun construction on a new head office in Dandenong South, near Melbourne.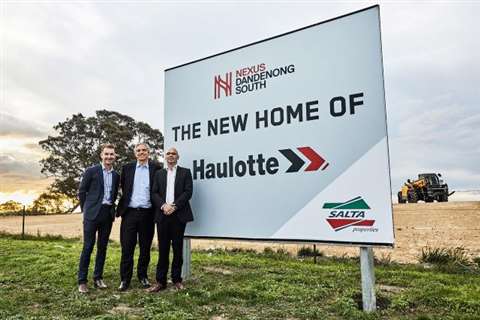 The new facility will comprise 550 square metres of office space, 3,000 square metres of warehousing and 5,300 sq m of container hardstand.
Alexandre Saubot, CEO of Haulotte Group, said, "Australia is key to our world-wide growth strategy. We celebrate 20 years in Australia, and we look forward to the next 20 years of success in our new sales & service subsidiary."
Haulotte Australia said the new premises would provide a larger inventory and would enable to company to better cater to its clients' logistical demands.
In addition to delivering both elevating work platforms and telehandlers across Australia and New Zealand, it will also feature a larger repair workshop and provide complete diagnostic and heavy machine repairs and refurbishments.
Work on the subsidiary's future head office began in June and is scheduled for completion in November of this year.