Speedy invests in sustainable products
By Thomas Allen13 December 2019
UK-based rental company Speedy Hire has seen demand for sustainable products growing, and is feeling confident about the UK construction market.
In a recent interview on Sky News, Speedy's CEO Russell Down spoke of the company's investment in a line of new, zero-emissions lighting towers that it has developed in collaboration with Italian manufacturer Generac.
Over the past year, Speedy has invested £2.8 million in its fleet of environmentally-friendly lighting equipment, including £1.7 million spent on 800 of Generac's V89 LED+ lighting towers, which are said to be 70% more energy efficient than the previous model.
The remaining £1.1 million was spent on 300 solar-powered lighting products.
Speedy now has a fleet of 3,500 lighting towers, which is supplemented by 16,500 general lights.
Julian Perrott, Group Asset Management Director at Speedy, said, "The hire industry has a vital role to play to ensure contractors can access the low-carbon equipment they need to reduce their footprints and support safe and compliant working.
"Solar lighting will become the norm on construction sites across the UK as more businesses pledge to meet the government's zero-carbon target. But it will also be key in helping customers position themselves to meet the increasingly stringent sustainability requirements of public and private sector tenders."
Perrott added, "We're focused on continuing our investment to ensure we can meet this rising demand and ensure we can provide our customers with the services they need at the click of a button through our digital capability."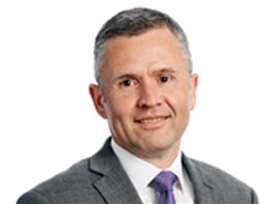 Speedy recently launched a new environmental and social responsibility initiative called Energise. It aims to help the business enhance its sustainability credentials, including meeting the Stage V engine emissions standards target across its vehicle fleet and expanding the range of sustainable products it offers.
In his interview on Sky News, Down also spoke about the growing demand – particularly in London – for cordless tools, partly as a result of their sustainability credentials and partly due to the fact they are a safer option than having cords criss-crossing a construction site.
Down also expressed confidence in the UK construction industry, citing a number of ongoing and planned projects.