Video: Trevi on the Grand Paris Express
By Mike Hayes02 December 2020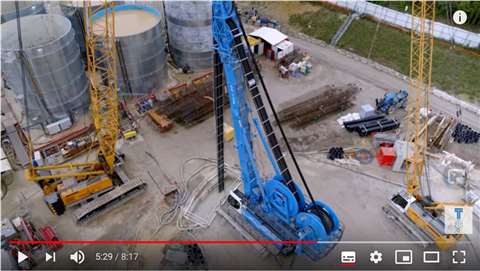 Italian contractor Trevi has released a video, Mastering the Task, showing the work it is currently undertaking on the Grand Paris Express – one of Europe's largest infrastructure projects.
With the construction of four new lines and 60 new stations, some 200km of track is expected to be laid over the course of the Grand Paris Express project, which has a total anticipated investment of around €35 billion.
Trevi has been awarded contracts to work on two of the lines (16 and 17), as well as being heavily involved in the construction of the underground stations of Le Bourget Airport, Aulnay and Saint-Denis Pleyel.
The company has also been working on the construction of TBM launch shafts and intermediate service facilities.
In the video, as well as an overview of the works carried out by Trevi teams, the story of the work undertaken so far is told by the project managers and jobsite managers on site.