Consortium to win Larnaca port project
By Mike Hayes05 August 2020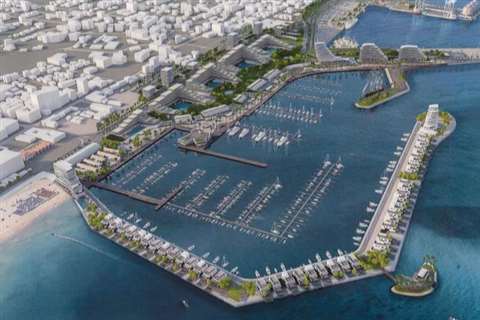 The transport ministry of Cyprus has given the green light to the long-awaited redevelopment of the port and marina at Larnaca.
The ministry sent a 'successful tenderer letter' to the Cypriot-Israeli Kition Ocean Holdings – a consortium of Eldeman Holding and Alexandrou Corporate Services – who will now sign contracts on the €1.2 billion project.
The scope of the work to be undertaken includes expanding the marina to 650 berths and developing both the port and its surroundings – a total area of 510,000m2.
The marina promises the latest technological infrastructure, with the capacity for large vessels, the expansion of piers, docks and the development of a sizeable passenger terminal. The port development will include a new terminal for cruise ships.
Further plans for the marina include a yacht club and retail park, as well as a number of hotels, a private island and residential units.
The consortium's plans for the project also incorporate an internal road network, green areas and event spaces, plus education and medical facilities.
Completion of the project is expected in 10 to 15 years.
Cyprus' deputy government spokesperson Panayiotis Sentonas said of the plans, "It is a project of great added value for our country as it is expected to increase economic activity in both Larnaca and elsewhere. It is estimated the project will contribute some €126 million to the GDP annually".