Genie grows NA sales force
By Euan Youdale17 December 2018
Genie has expanded its sales team in North America to include Nate Alonzo, Jon Cotts, Connor Dugan, Matt Fitzsimmons and Max Izotov. The new team members will support all Genie products and services, working to meet customers' equipment needs, developing new growth opportunities and focusing on customers' business goals.
"Our sales force plays a vital role in developing, maintaining and growing relationships with our customers," says Tom Saxelby, Genie vice president of sales, Terex AWP Americas. "Adding Nate, Jon, Connor, Matt and Max to our team of veteran sales representatives strengthens our ability to serve our customers, as well as to meet the specific needs of the rental industry and aerial market in North America."
Alonzo comes to the Genie team with a business administration degree from Maryville University. His previous work experience includes being a Sales Associate for SKLZ Inc. and a Claims Adjustor at AAA Insurance. "It is an honor to be part of the Genie sales team, and I look forward to meeting our valued customers in the North Carolina and Southern Virginia," says Alonzo.
Cotts has a marketing degree with a professional sales concentration from Central Michigan University. Before joining the sales team, Cotts worked in the marketing department at Terex AWP. "Genie has time and again proven to be the innovator of the industry, and I am ecstatic to be part of the National Accounts team and contributing to the company's continued success," says Cotts.
Dugan received his diploma from Arizona State University — College of Integrative Sciences and Arts. His work history includes Sales Manager at Shapland Golf Bags and Assistant Golf Professional at Blackstone Country Club. "I am grateful for the opportunity that Genie has given to me and my family. I look forward to joining the team members serving customers in the Western region, helping them obtain new levels of success," says Dugan.
Fitsimmons graduated with a bachelor's degree in business from the University of Florida. Before joining the Genie team, he interned with two Fortune 500 companies in sales capacities. "I am so excited to join Genie as a second generation Genie team member (Matt's dad is long-time Genie team member Ed Fitzsimmons), and I look forward to upholding the Genie standard by servicing customers in the South Central region, specifically in central and west Texas," says Fitzsimmons.
Izotov earned a BSBA degree, with a concentration in operations management, from Boston University. He joins Genie with experience as a brand educator at Vitacoco, as well as roles within tech start-ups. "I am excited to start working in the ever-growing construction industry in the Northeast where I have lived for many years. My favorite part about joining the Genie team is sharing the work ethic and respect we hold within our organization, as well as for our customers and the industries we serve," says Izotov.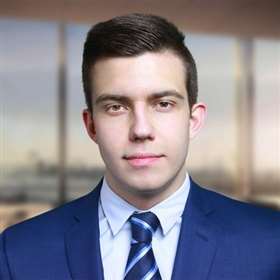 "As we continue to offer products, services and programmes designed to meet customers' needs, we are strategically growing and positioning our sales team to address the market's current and future opportunities, finished Saxelby. "We make daily decisions with our customers' business interests in mind, keeping our focus centered on what we do for them and their unique needs. Focusing on our customers' needs gives them a superior level of confidence in Genie when they buy our products and invest in our services."