Salini stresses need for acquisition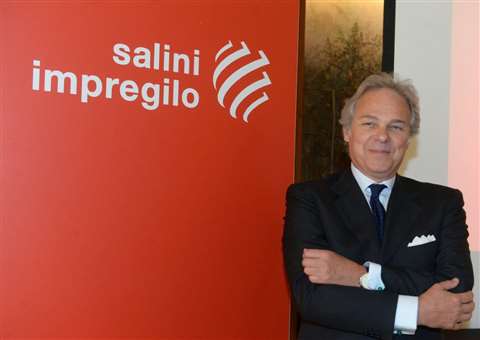 The importance of mergers and acquisitions (M&A) to company growth has been stressed by Pietro Salini, chief executive of Italian-based contractor Salini Impregilo, discussing his company's success at becoming a global operation.
He said, "M&A is important to sustain a company's fast growth like our own, but only when it follows a well-defined plan. Buying into the best opportunities that the market has to offer must also be accompanied by the sale of non-strategic assets."
Salini was speaking at an event held on 4 July at Italy's Stock Exchange, Borsa Italiana, Milan. The event was called Going Global: The Atlas of Italian M&A in the World.
"Salini Impregilo's successful effort to go global has a long history," he said. "It is the result of a long-term strategic vision with attention paid to market trends, the group's financial stability and a strong governance system.
"There are also people whose skills make a difference, cohesive management that is focused on creating value."
Salini Impregilo's acquisition of US roadbuilder Lane Construction was said to have been a response to the group's need to grow and consolidate its position in the market, where size could improve its business opportunities and where demand for complex infrastructure kept rising.
For Salini Impregilo, the US market represents $24 billion (€21.2 billion) worth of opportunities that it said it intended to seize, taking advantage of the infrastructure plan being proposed by the Trump administration, as well as the investments that each state makes every year.
The group aims to generate 30% of total revenues in the country by 2019.
Long-term project
Salini said, "We have a long-term project that we will pursue thanks to one of the biggest investment programmes in the history of the US, with the involvement of private investors and citizens.
"It is a programme based on a proposed $1 trillion (€882.7 billion) over 10 years, covered not only by public funds but also a big participation from private investors, as well as a need for investment in infrastructure by 2040 estimated to be greater than $5.1 trillion (€4.5 trillion)."
He added, "Among the keys to our success is keeping a balance between growth and risk, investing to grow, harbouring an ability to grow while still generating cash, keeping a diversified portfolio and a strategic plan that attracts talent to grow alongside our best resources."