Wacker Neuson adjusts China strategy
By Murray Pollok26 November 2014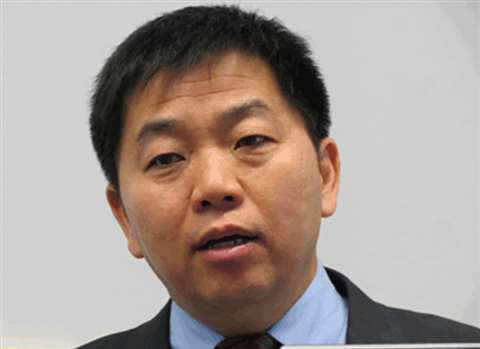 Manufacturer Wacker Neuson said it was adjusting its sales strategy in China for the mid-priced M-series range of products it launched two years ago for China and other developing markets.
David Wei, the company's regional president for Greater China, speaking at Bauma China in Shanghai, said its dealers had faced difficulties in adapting their sales activities to the M-series products, which has a different customer base from the premium products.
As a result, he said the company was creating separate sales teams for the two ranges within existing dealers, or appointing new dealers.
The M-series models, including pumps, lighting towers, floor saws and light compaction equipment, use Chinese sourced components and are significantly less expensive that Wacker's standard premier ranges.
The mid-priced products were designed to boost Wacker Neuson's sales in Asia Pacific – which in 2013 represented just 3% of total revenues – by giving it access to the high volume market for low cost equipment in developing areas.
The strategy was to convert low-price customers to the mid-price M-series, and eventually convert these customers to Wacker's premium range.
Mr Wei said that sales of the M-series had doubled this year and that China remained the largest market for the products, although the company is also selling the range in places like Russia, Latin America and Turkey.
"The M series is important", said Mr Wei, "But expansion of the premium range is also important."
At Bauma China, the company expanded the range of premium products it is offering in the country, with 1.7 t and 8.4 t mini excavators, oil fired indirect heaters, concrete technology and air heaters added to the range.
Part of Wacker Neuson's strategy in China is also to localise its operations in the country. In the past year it has moved its headquarters from Hong Kong to Shanghai, opened a 3000 m2 parts distribution facility in the city, and appointed Chinese managers, including Mr Wei.


Growing demand

More generally, Mr Wei said there was growing demand for Wacker Neuson's compact and light equipment in China, with the focus on repair and maintenance of its expanding infrastructure network.
He said the economic slowdown had not impacted compact equipment as much as heavy machines; "All the big machine manufacturers are in trouble. The bigger the machines the worse it is. The market for small equipment for maintenance work is still growing…there is enormous interest in our smaller excavators."
The company said its worldwide sales were likely to reach between €1.25 and €1.3 billion this year, an increase of up to 12%.
The Bauma China 2014 exhibition runs from 25 to 28 November.