B2W has the solution for Priestly
By Steve Ducker25 February 2020
Canadian contractor Priestly Demolition has adopted the One Platform from B2W Software to improve communication of information across its various teams – increasing its bid win rate in the process.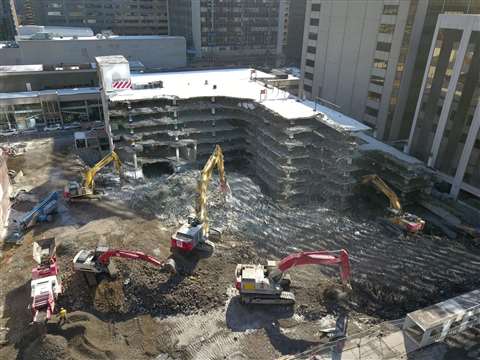 The demolition and remediation specialist, which is based near Toronto, chose the package when it needed more precise and shareable information to help with bidding for jobs.
"Previously, answering the question 'how much did we spend yesterday' was impossible, because there was no real-time information or transparency across the teams to make decisions driven by data," said Shannon Kuyt, business improvement specialist.
"The B2W platform has also warmed our teams up to using more technology and innovating through software solutions."
B2W Estimate has helped the five-person estimating team at Priestly double the bid volume to about 100 per month, with the win rate also up by 7%.
"We can put more time and detail into making sure bids are correct and more profitable, and that is the main goal," said Michelle Kirk, operations coordinator.
Built-in background logic, flexibility to work across industry sectors, integration with Viewpoint and the ability to test margins with various mark ups and scenarios are also key advantages, according to Michelle.
Once a project is awarded, bid data moves from B2W Estimate to B2W Track as well as to Viewpoint and the Primavera P6 project management system.
Field and project management teams can review tracking accounts to understand the scope of work and what was envisioned in the estimate, allowing them to plan the work more accurately.
Consistent data across estimating, field tracking, accounting and project management systems ensures that, no matter which tool Priestly team members look at, they see the same information with the same tracking numbers and tasks.
Priestly schedules, moves and maintains 1,500 individual pieces of equipment and attachments. B2W Schedule gives the dispatcher visibility of the entire fleet, including actual location of each unit.
Equipment uptime has also increased since Priestly began using the software, as creating repair requests in B2W Track and communicating them to B2W Maintain has improved communication between the shop and the field.