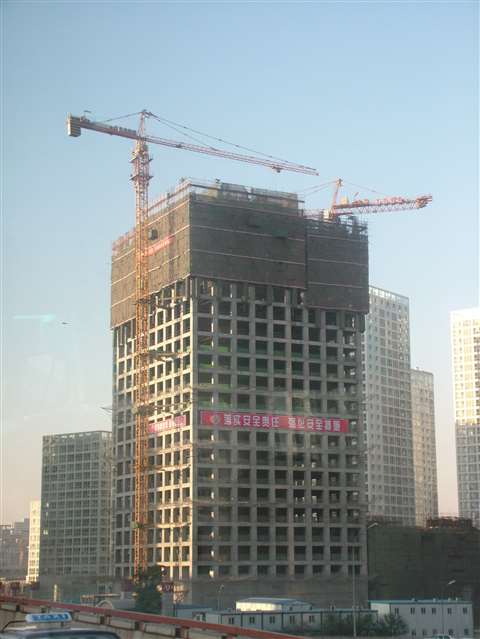 City officials in Beijing have announced a two-month ban on construction projects, starting on 20 July, in a bid to improve the city's air quality ahead of the Olympics. The Games get underway on 8 August.

Among the measures announced will be a halt on all construction work in the city, and all quarrying activity in and around Beijing. In addition, other industries described as 'heavily polluting' will be suspended. These include steel producers, building materials manufacturers and refineries, while the output from coal-burning power stations will be reduced.
ther measures include a ban on outdoor spray painting for the two-month period and a halving of all road traffic, based on license plate numbers. Vehicles with even numbered plates will be allowed on the roads one day, with odd-numbered vehicles the other.
Officials have also said they will take unspecified "stringent steps" if Beijing's air quality has not improved in the days prior to the Olympics. These are likely to include even heavier restrictions on car use. Last summer city officials ordered 1 million of Beijing's estimated 3.3 million cars off the roads for four days to measure the improvement in air quality.
Beijing's air quality is a serious concern for the Olympics. Speaking last month, International Olympic Committee (IOC) president Jacques Rogge said, "The competition conditions for athletes will, of course, be high on the agenda of the Coordination Commission when it meets in April."
The IOC has said it does not see a problem with shorter events. However, endurance sports such as the marathon, triathlon and cycling road race could be postponed or relocated if air quality in Beijing is too poor on the days of the events.