CE Barometer July 2019
By Joe Sargent12 August 2019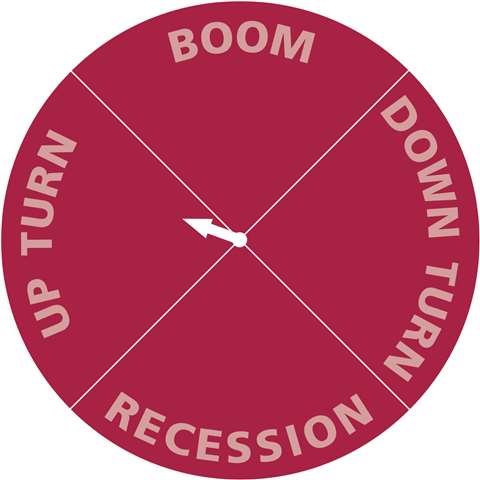 Changing with the wind
After last month's negative outlook for the European construction industry, July marks an about turn predicting an upswing after a drop in recent activity.
A balance figure of -7.2% for month-on-month comparison suggests that activity was worse in July than the previous month. In June, a balance figure of just 2.1% thought activity had improved against the previous month, signalling the start of a slowdown.
The balance figure is the percentage of positive responses minus the percentage of negative responses.
Despite activity being worse this month, there was general agreement between respondents that activity was still better this year than it was this time last year.
When comparing July 2019 to the same period last year, 44.6% of respondents thought that activity was better. A balance figure of 20.5% provides a strong sentiment that the industry is currently on a high.
Looking towards the future, respondents were more optimistic than they were last month. A balance figure of 15.7% believed that activity will be higher in a year's time, last month it was only 12.4%. This positivity, it seems, has been dampened by talks of Brexit and the uncertainty of trade with the UK following Boris Johnson's appointment as Prime Minister and other foreign markets.
Despite an overall slowdown noticed by some respondents, successful half year results are still being reported by most European firms within the industry.
It is certainly noticeable that neither a definitive downturn nor a sure-fire boom is being suggested. Right now, the industry appears to be riding a wave of marginal increase and decline, but as always, the optimist looks up.
Take part
The survey, which takes just one minute to complete, is open to all construction professionals working in Europe. The CE Barometer survey is open from the 1st to the 15th of each month on our website. Click this link to fill out our August survey and give your opinion on the current market.