Cimic chosen again for Hong Kong airport
By Thomas Allen30 November 2017
A joint venture led by Leighton Asia – part of Australian construction group Cimic – has been chosen to carry out A$390 million (US$295 million) worth of foundation and substructure works for Terminal 2 at Hong Kong International Airport.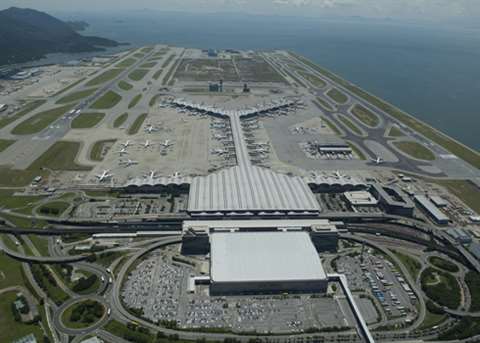 This follows the recent awarding to Leighton Asia of a contract for Terminal 1 at the same airport.
The joint venture between Leighton Asia and Hong Kong-based Chun Wo Construction and Engineering was selected by the Airport Authority Hong Kong.
The works will include the construction of two annex buildings and associated viaducts, the Terminal 2 basement, south annex building structures, diaphragm walls, utility services and other advance works.
Leighton Asia will receive a revenue of A$273 million (US$206.4 million), reflecting its 70% share of the joint venture.
CPB Contractors and Leighton Asia managing director Juan Santamaria said, "This award is a continuation of our strong working relationship with the Airport Authority Hong Kong, to deliver world-class assets of long-term value.
"Our team is committed to using innovative and cost-effective construction solutions to achieve the project's planned operational, economic and social benefits."
Construction is scheduled to start towards the end of this year, and be completed by December 2021.