Confidence rising
By Joe Malone23 October 2017
The outlook for the European construction industry rose in October, compared with September's figure.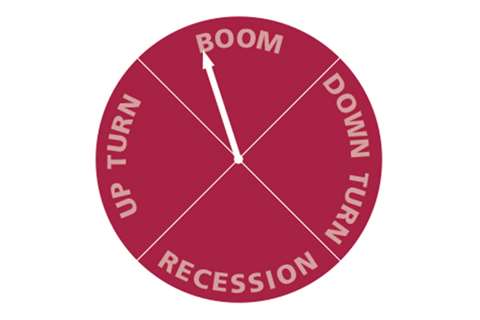 A balance figure of +25.3% of survey respondents said activity levels in October were higher than in September. This figure had been steadily dropping since reaching +37% in March, which was a ten-year high, but has begun rising again over the last few months.
The balance figure is the percentage of positive responses minus the percentage of negative responses.
Respondents continued to hold a strong outlook on the future, with a balance of +50.6% saying they expected activity to be higher in a year's time than now. This was up on the +41.7% recorded last month.
Meanwhile, a balance of +51.9% of survey respondents also said activity levels in October were better than a year previously. This compared to a lower balance last month of +41.7%.
The CE Climate figure was also up on last month. Indeed, October's balance was +42.6%, compared with the +35.2% seen in September.
It is clear from the results of October's CE Barometer that respondents are feeling positive about the longer-term future.
Take part
The survey, which takes just a one minute to complete, is open to all construction professionals working in Europe. The CE Barometer survey is open from the 1st to the 15th of each month on our website. Full information can be found at www.cebarometer.eu