Construction Technology Special: July-August 2020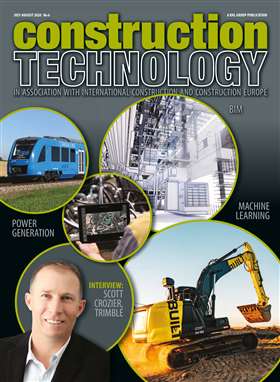 Construction's post-Covid future will likely see a rapid acceleration in the use of technology, whether it be to aid social distancing, maintain productivity with fewer people on site or to achieve the necessary goals of reducing emissions carbon footprints and waste.
In the July-August edition of the Construction Technology supplement (produced as a joint venture by International Construction and Construction Europe), Andy Brown finds that machine learning is releasing the power of project-based data and helping operators make quicker and more accurate decisions, which can only be good for the future of construction efficiency.
Mike Hayes looks at the future of building information modelling (BIM), with its potential benefits, not just at the planning stage of a project, but also for workers on site.
And Jenny Loscohier asks whether developments in alternative power sources – including hydrogen fuel cells, biofuels and electrification – are close to ending diesel's domination of construction equipment.
Supporting documents
Click links below to download and view individual files.