Mammoet opens Saudi facility
By Christian Shelton25 June 2018
Heavy lifting and transport specialist Mammoet has opened a new operational hub in the city of Al Jubail, Saudi Arabia. The company said it will help strengthen its presence in the country and better serve its clients.
The new facility comprises an office building and a 20,000 square metre yard which, Mammoet said, will enable in-house maintenance and repair of fleet equipment.
Mammoet said further equipment will also be added to the existing Saudi fleet, including conventional trailer axles, SPMT, and a fleet of hydraulic cranes ranging in capacity from 60 to 500 tonnes.
Commenting on the new facility, Darren Bland, general manager of Mammoet's Saudi Arabia operations, said, "We are concentrating on our expansion in the region and the office is strategically placed closer to our customers to further develop relations, reinforcing our emphasis on service, accessibility and providing quality solutions at all times. The new office is an important milestone for our regional investment and supports our long-term strategy."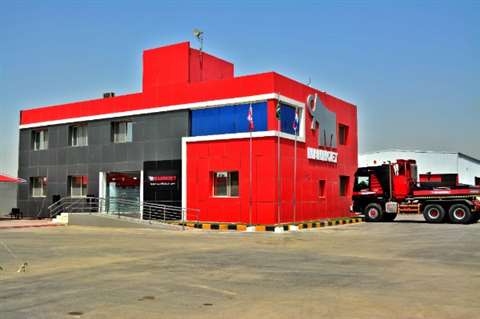 Mammoet says the new facility will help strengthen its presence in Saudi Arabia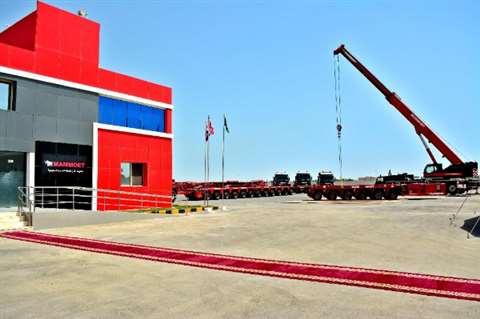 Mammoet is also adding new equipment to its Saudi fleet, including conventional trailer axles,
SPMT, and a fleet of hydraulic cranes ranging in capacity from 60 to 500 tonnes