Mills forecasts 10 year AWP growth in Brazil
By Euan Youdale30 August 2013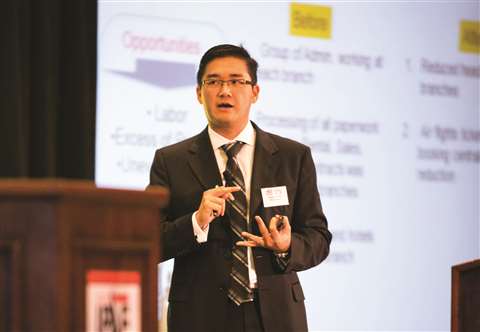 Sergio Kariya, managing director of Mills Estruturas e Serviços de Engenharia's rental divison, says the access equipment sector in Brazil will grow for the next 10 years, despite a more difficult economic situation.
Mr Kariya told AI that such was the need for powered access equipment in Brazil, where Mills is based, that big rental companies would continue to invest.
He said there had been a slowdown of imports during the second half of 2013 due to the higher exchange rate for the US dollar, but this would only discourage small companies from buying new equipment, while Mills would see out its planned capital expenditure of R$274 million for this year.
"Of course this will affect the small companies. But the market will adapt to the new scenario, and it will probably mean an increase in rental rates to keep the same margin that we have had in previous years. So, for the moment we will see smaller companies decreasing their investment; the medium to larger companies will keep on buying - they will stick to their plans," said Mr Kariya.
Mr Kariya could not say how growth over the next 10 years would translate in percentage terms, but said growth for the access industry was assured.
Certain challenges go hand-in-hand with Mills' expansion plans, however, one of them being the lack of skilled operators and technicians in the country.
"In 2007 Brazil had something like 4000 machines, that is now up to 25000 units, so the skills and knowledge of the mechanics and technicians, and even from the sales guys, are not up to date," explained Mr Kariya.
As a result Mills is making a huge investment in its training programme. "We train our technicians an average for 5 – 6 % of their working time, so we focus on training a lot."
Another issue is the cost of machines in Brazil. Mr Kariya said a machine produced by a major Western manufacturer can cost 40% more in Brazil than an identical product sold in the USA. This, he added, is a result of import duties, other taxes and transportation challenges in Brazil.
Spare parts have a similar price tag and can take up to 40 days to be delivered from the major manufacturers. Mr Kariya said manufacturers should help rental companies in Brazil more, with better after service and spare part provision in the country.
"I keep my own inventory; I have a large number of spare parts, because if I depended on them I would be in trouble," concluded Mr Kariya.
For the full interview with Mr Kariya, see the oncoming September/October issue of Access International.