Mills helps paint Rio de Janeiro
By Sarah McCay11 September 2014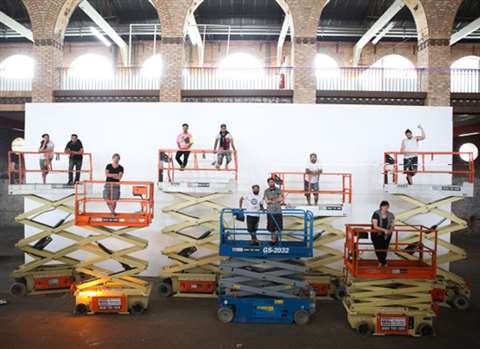 Brazilian rental company Mills is sponsoring the third edition of Art Street, the main event of Brazil's Urban Art Festival, currently taking place in Rio de Janeiro, and due to end on 14 September 2014.
Mills is assisting local and international artists by providing eight aerial work platforms to enable them to reach heights over 6 ft tall. The artists will work together to paint seven large panels within the Citizenship Action Cultural Centre.
This is not the first time the company has established relationships with the art world. In February 2013, Mills provided a lifting platform to artist Tomaz Viana, known as the 'Toz', to graffiti the side of a building measuring 30 m high and 70 m wide in the port area of Rio.