MTS Plant expands fleet with Yanmar
By Thomas Allen20 November 2019
MTS Plant, which became part of Yanmar's Compact Equipment Europe (CEE) dealer network in the UK earlier this year, has added the latest models from the equipment manufacturer's 2019 compact portfolio to its growing rental fleet.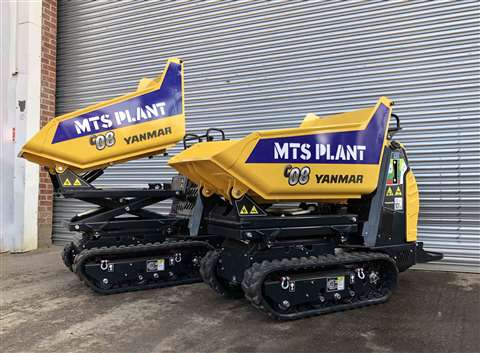 The 42 new units comprise ten SV08, eleven SV18, two SV26, two ViO17, four ViO27, four ViO38 and three ViO50 excavators, and six C08 tracked carrier.
The new units are available from the UK-based rental firm's depots in West Yorkshire, Lancashire, County Durham and Scotland.
Sarah Black, Managing Director of MTS Plant, said, "At MTS Plant we work with a variety of businesses, from national contractors and councils to sole traders. Our rental machines are put to work in a host of demanding environments, making durability, reliability and rental-tough design essential for jobsite success."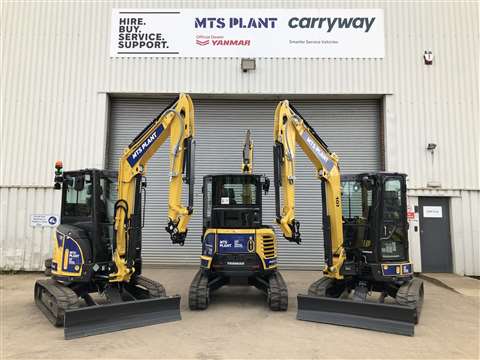 She said that Yanmar's machines are well adapted to rental because they have a number of features that help to limit damage while maintaining high performance.
Black said, "Already the range has been well-received and a number of models including the C08 tracked carrier and both the ViO50 and ViO80 zero tail swing excavators have proved particularly popular within our customer base.
"Each model's compact dimensions and suitability for operation in tight spaces ensure high productivity and lower fuel consumption compared to the competition."