New private investors for Kiloutou
By Murray Pollok21 November 2017
Private investment firms HLDI and HLD Europe have begun exclusive talks with Kiloutou and its private equity shareholders Sagard and PAI Partners to acquire a majority shareholding of the rental company.
The financial details of the proposed deal have not been disclosed, but IRN understands that the transaction values Kiloutou at around €1.5 billion.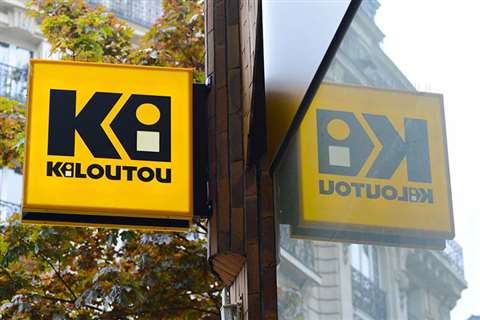 The acquisition, if agreed, would see the majority owners Sagard and PIA selling their stakes in Kiloutou and HLDI and HLD Europe becoming majority shareholders. Kiloutou's founder Franky Mulliez and its management and staff will retain shareholdings. Sagard has been a Kiloutou shareholder since 2005 with PIA investing in 2011.
HLDI and HLD Europe are investment businesses owned by some of Europe's most prominent business families, including Claude Bébéar (founder of AXA insurance), Norbert Dentressangle (founder of the transport and logistics business), and Jean-Charles Decaux (from the founding family of JC Decaux).
The statement from Kiloutou said that Franky Mulliez and the 1400 Kiloutou employee shareholders – led by Xavier du Boÿs and Olivier Colleau – were making a "significant reinvestment" in the business, alongside HLDI and HLD Europe.
Jean-Bernard Lafonta, Partner and Co-Founder of HLD, said HDL's focus was on long term relationships with companies, which was important for a business like Kiloutou facing economic cycles; "We look forward to being associated with the Kiloutou growth project…With the entrepreneurial spirit that drives HLD, we are convinced that we can help the Kiloutou teams to become the European leader in this sector."
Xavier du Boÿs, President of Kiloutou, said; "I am delighted to be able to start a new stage in the development of this wonderful company with our new shareholders, with whom we share the same values.
"Together our ambition is to build a large European platform for equipment rental, focusing on our mission to simplify the lives of all our customers wherever they are. For that, we will continue expanding our service offering and improving the customer experience, through our investments in digital in particular. We will succeed in this project by remaining faithful to our commitment to sustainable development, and keeping at the heart of our concerns the quality of the men and women of Kiloutou, who are the key to its success".
Antoine Ernoult-Dairaine, Partner at Sagard: "As shareholders of Kiloutou since 2005, we are very proud to have accompanied for more than 12 years the different stages of growth of the group Kiloutou, in France then in Europe, as majority and then minority shareholder.
"These successes are to the credit of the team members, these women and these men who animate the group on a daily basis with a dynamism and an unparalleled state of mind. Our thanks also go to Franky Mulliez, the group management team and PAI for their trust ".
Nicolas Holzman, Partner at PAI Partners: "Over the last 6 years, Kiloutou has doubled in size, continuing to gain share of market, diversifying its product lines and becoming a formidable acquisition platform.
Kiloutou is today a European leader present in five countries. PAI warmly thanks the teams of Kiloutou, its leaders and our partners Franky Mulliez and Sagard for this great transformation adventure ".
Kiloutou was founded by Franky Mulliez in 1980 and is the second largest rental company in France. It is expecting revenues of more than €600 million this year and employs 4,300 people. It operates 500 locations in France, Poland, Spain, Italy and Germany.