Salini Impregilo adjusted earnings fall
By Sandy Guthrie26 July 2018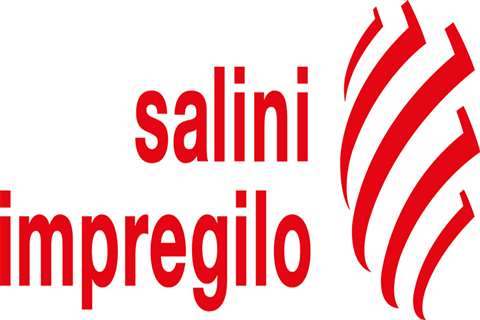 Italian-based contractor Salini Impregilo has reported adjusted consolidated revenues for the first half of 2018 of €2.62 billion, compared to €2.85 billion for the same period a year ago.
The figure includes €109.6 million and €130.1 million revenues from non-consolidated joint-ventures – works under management – relating to US subsidiary Lane Construction.
Including Lane's Plants & Paving division and at constant exchange rates, consolidated revenues were said to be €2.83 billion for the first half of 2018, which compares to approximately €2.82 billion in the first six months of 2017.
Salini Impregilo said it was currently close to selling the Plants & Paving business.
The main contributions to group revenues, it said, came from some major projects, including projects underway at Lane, projects in Ethiopia, the work of the Rogun dam in Tajikistan, and the Riyadh Line 3 Metro project in Saudi Arabia, as well as work on the construction of Meydan One Mall in Dubai in the United Arab Emirates.
Salini Impregilo added that consolidated EBITDA (earnings before interest, taxes, depreciation and amortization) for the first half of 2018, including the Plants & Paving division, would amount to approximately €207 million, discounting €20 million in costs relating to the Plants & Paving division and €5 million of non-recurring costs. The EBITDA figure was approximately €245 million in the first half of 2017 – although 2017's figure included a one-off amount of €30 million.
Adjusted consolidated EBITDA – including the non-consolidated Lane joint ventures – amounted to €209.8 million, compared to €279.3 million a year earlier, while consolidated EBIT stood at €116.1 million, down from €137.0 million, including €20 million in costs relating to the Plants & Paving division which Salini Impregilo said would be subject to restructuring.
New orders
Total new orders acquired and to be finalised for the year-to-date were said to amount to approximately €2.4 billion, of which €500 million referred to projects still to be finalised, €800 million to acquired projects, and €1.1 billion to variation orders and share increases in ongoing projects.
Salini Impregilo said that as of June 2018, the total backlog amounted to €33.4 billion, of which €26.5 billion related to construction and €6.9 billion to concessions.
Among the main projects for Salini Impregilo is the extension of Line 14 South of the Paris Metro, France, for €203 million – which marked the group's return to France after 20 years.
Lane Construction won a design-and-build contract to rebuild and widen Interstate 85 (I-85) in Cherokee County, South Carolina. The work, worth $181 million (€154.56 million) is expected to be completed by October 2021. It was also awarded a contract for the I-264 interchange in Virginia, worth $107 million (€91.37 million).
Salini Impregilo acquired Lane in 2015, and is now divesting some non-core parts of this business. The group said that Lane subsidiary was "in the advanced phases of the ongoing negotiations with US and European strategic players regarding the assessment of the Plants & Paving division".
It said that following the transaction, the current business plan would be updated. This would consider the strategic evolution of the group, taking into account the change in scope and the use of proceeds deriving from the sale for further possible investment opportunities in the US in the core business of the group.