Sir Robert McAlpine wins £1bn Sellafield nuclear construction framework spot
By Neil Gerrard06 February 2023
Sir Robert McAlpine has won a place on a £1 billion (€1.1 billion) framework as a delivery partner at the Sellafield nuclear site in West Cumbria, UK.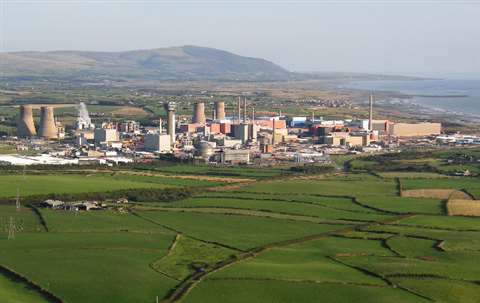 The contractor will provide groundworks and build concrete structures under the 17-year programme.
It will deliver the work through Sellafield's Programme and Project Partners (PPP) scheme.
The PPP launched in 2019 to transform Sellafield major project delivery. It aims to encourage long-term collaboration throughout the supply chain.
Sellafield is a nuclear waste processing and storage and nuclear decommissioning facility. The site also provided nuclear power generation from 1956 until 2003, and nuclear fuel reprocessing until summer 2022.
The Nuclear Decommissioning Authority (NDA), a non-departmental arm of the UK government, owns the site.
Tony Gates, managing director, civil engineering, for Sir Robert McAlpine, said, "Through this long-term appointment, we intend to make a lasting, positive impact on local communities in West Cumbria by boosting employment, promoting skills and education, working with trusted supply chain partners in the region, and creating a tangible, measurable social impact."
Luke Richardson, head of social impact for Programme and Project Partners, said, "Sir Robert McAlpine has made some great commitments as part of this contract.
"They've committed to support local employment, but they've gone further in committing to both the Building Future Trades and the Programme and Project Partners Internship Scheme."