Timcolite pads from Select Crane
By Hannah Sundermeyer09 November 2020
Select Crane Sales in the USA now offers a line of composite outrigger pads through a partnership with Timcolite.
The outrigger pads are designed to be light, strong, resilient and cost efficient, the company said. Select Crane Sales outrigger pads offer 85 percent weight reduction from steel and 75 percent weight reduction from aluminium. They offer resistance to warping, weakening, breakage splintering or cracking under normal conditions. They do not absorb water or conduct electricity.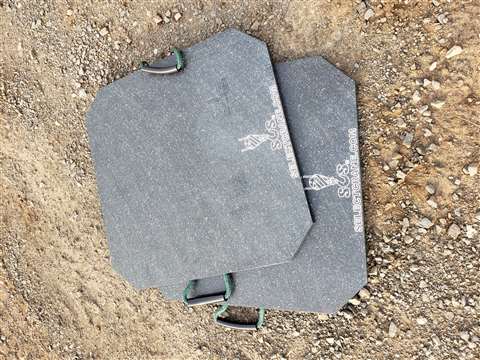 "The ground definitely was a little unstable this year," said Jason MacKenzie, president, Select Crane. "If we've learned anything from 2020 it's that a good foundation is key. We felt our customers could use a fresh start and some stable ground. Select Crane Sales outrigger pads will provide some safety as we head into 2021."
Select Crane outrigger pads come in both square and round. Available square sizes range from 12-inch-by-12-inch-by-75-inch to 48-inch-by-48-inch-by 3-inch and round from 30-inch-by-2 inch to 60-inch-by-3 inch. Both are designed with rope handles that can withstand up to 2,000 pounds of pulling force.