Top 10 tower crane companies 2020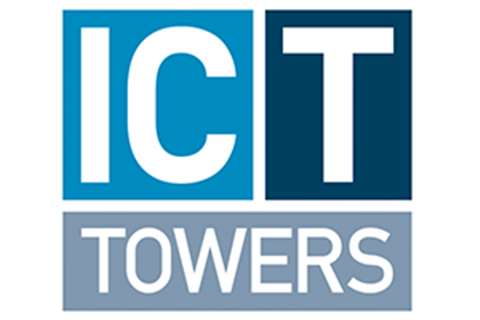 International Cranes and Specialized Transport magazine has published its annual list of the world's largest tower crane-owning companies.
Companies are ranked according to their IC Tower Index, which is calculated using the combined total maximum load moment rating, in tonne-metres, of all the tower cranes in each company's fleet.
This year's IC Tower Index showed good overall growth since the previous table in September 2019, with the total Index of all the companies on the 2020 ranking up 13.8 %. The combined sum of all the fleet totals is now well past the 5 million mark for the first time, standing at 5,651,626 tonne-metres, up from the 4,966,242 total for the 2019 IC Towers table and just over double the total from just five years ago in 2015.
With the full impact of the coronavirus pandemic unlikely to be reflected in the IC Tower Index until 2021, let's take a look at how the top 10 companies fared on the IC Tower Index ranking in 2020…
Top 10 largest tower crane companies in the world
10. Van der Spek
Kicking off the top 10 with an IC Tower Index of 126,500 tonne-metres is Netherlands-based company Van der Spek, which has re-entered the top 10 after a three-year absence. Operating internationally, Van der Spek has seven depots, 200 employees and a fleet 465 tower cranes. 
9. Neremat
Holding ninth position is Belgian company Neremat with a tower crane fleet of 465 units – down from 506 last year – and an IC Index Index of 132,189. Over the past 12 months the company has kept its 17 depots, despite reducing its fleet of towers for the second year running.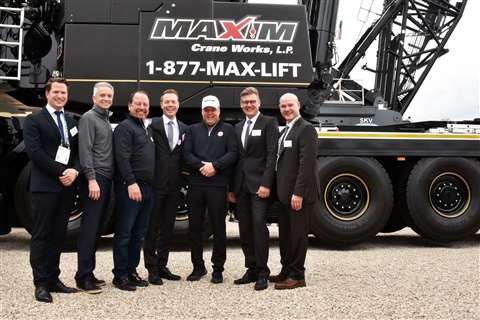 8. Maxim Crane Works
With a rise of almost 10,000 points on its 2019 Index figure, Maxim Crane Works takes the numer eight position on this year's Index with a total of 172,104 tonne-metres. The company, which has a fleet of 373 tower cranes and operates 56 depots across the USA, also made the top 10 in this year's IC Transport 50 ranking of the world's largest specialized transport companies and the 2020 IC50 ranking of the world's biggest crane companies. The past 12 months also saw the company acquire the US assets and locations of Canada's NCSG Crane and Heavy Haul.
7. Wolffkran
Last year's number six, Wolffkran has dropped one place to number seven with an IC Tower Index of 214,622. The Switzerland-based company, which has a worldwide fleet of 763 towers stationed across 21 depots, has had a busy year. In 2020 the company worked on the Wates Residential's Gascoigne Road project in the UK, fitted its UK division's entire crane rental fleet with air-conditioned operator cabins and began relocating its Wolffkran Schweiz division to new headquarters in Elsau.
6. Morrow Equipment
Based in Oregon, USA, Morrow Equipment went up the ranking from seventh place in 2019 to sixth position in 2020. Over the past year the company has increased its fleet of tower cranes to 571 and has an Index of 243,386 tonne-metres - up more than 40,000 points on its 2019 Index of 201,581. Morrow has also seen significant changes in its management over the last 12 months. In January the company mourned the death of its president and CEO, Christian Chalupny and, in June, it announced the appointment of both a new COO and CFO.
5. Tat Hong Equipment Services
An IC Tower Index of 251,732 sees the China-based tower crane division of Tat Hong retain fifth position on this year's ranking. Operating across the Asia-Pacific region with a fleet of 1,081 tower cranes, the company boasts the Matagarup Bridge in Australia, The National Centre for Exhibition and Convention in Shanghai and China's Hong Kong – Zhuhai – Macau Bridge among its projects.
4.Uperio (formerly Arcomet and Matebat)
France-headquartered Uperio is a non-mover again this year with an Index of 325,815 tonne-metres. The company, which has 24 depots and 2,148 tower cranes in operation worldwide, has an average annual turnover of more than €200 million.
3. Liebherr Tower Crane Division
With a fleet of 1,640 tower cranes, 27 depots and a worldwide stafff of more than 1,800, Liebherr Tower Crane Division holds onto third place in this year's ranking. While the Germany-based company's 2020 Index figure was calculated at 461,900, down more than 30,000 tonne-metres compared to 492,784 in 2019 – the company's streamlining of its assets has kept it in a strong position.
2. NFT
Based in Abu Dhabi in the United Arab Emirates, NFT takes second place again this year after growing its fleet by 35.3 % over the past twelve months. This increase saw the company achieve an IC Tower Index of 1,455,766 tonne-metres and has significantly narrowed the gap between NFT and Pangyuan to just 6,339 points from 85,263 last year. Over the past 12 months NFT has added more than 300 tower cranes and almost 150 staff to its operations. An official sponsor of the 2020 Tower Cranes North America conference, the past year also saw NFT win an award in recognition of its strong partnership with Manitowoc's tower crane division Potain.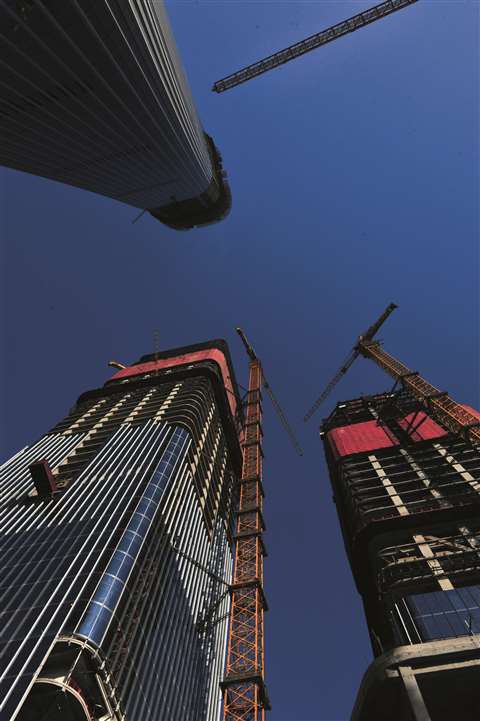 1. Shanghai Pangyuan Machinery Rental
Retaining its number one spot this year is the largest tower crane rental company in China and the world, Shanghai Pangyuan Machinery Rental. The company, which operates worldwide, has a fleet of more than 7,000 tower cranes and is supported by almost 3,900 staff. Shanghai Pangyuan reported a 2020 Index figure of 1,462,105, which is 25.9 % higher than its 2019 figure.
Earlier this year the company's managing director and chairman Mr Chai Zhao, spoke exclusively to KHL in an interview that gave insight into how the Covid-19 pandemic had affected the construction industry in China. 
To view the complete IC Tower Index and an in-depth analysis download the September 2020 issue of ICST for free!