Yanmar expands engines range
By Thomas Allen25 April 2018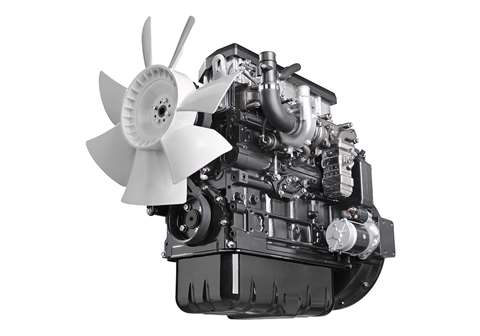 Yanmar Europe has targeted the high-power diesel engine market with the launch of two new engines at Intermat 2018, in Paris, France.
The 4TN101 produces outputs ranging from 55 to 105kW, while the 4TN107 delivers between 90 and 155kW, making them applicable to a wide range of machinery with various output needs. They both meet EU Stage V emissions regulations.
The new engines were said to implement the company's advanced combustion technology to achieve a 10% reduction in fuel consumption compared to similar-sized engines with the same output, allowing for longer uninterrupted operation times.
High power density was also said to be a key feature of the two engines. For example, the 4TN107 has a two-stage turbocharger that gives the engine a power density of 34kW per litre.
High torque is produced by the combination of Yanmar's advanced combustion technology and the application of the turbocharger. The 4TN107, with its two-stage turbocharger, was said to have a maximum torque of 805Nm.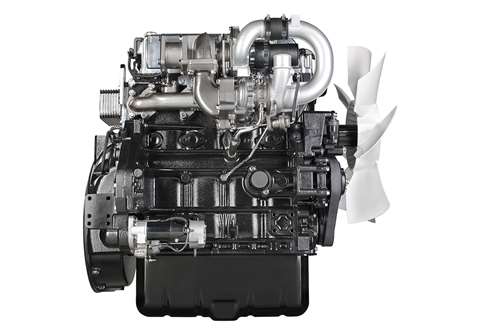 With the intention of making the two new engines easy for equipment manufacturers to install in their machines, Yanmar has used its proprietary exhaust gas reduction technology so that the overall size of the aftertreatment system is minimised.
The diesel particulate filter (DPF) and selective catalytic reduction (SCR) system on the new engines have been refined so that vehicles using the 4TN101 or 4TN107 can be operated without having to stop, even in high altitudes, low temperatures, or when working with particularly light or heavy loads.