Year of introductions for Kobelco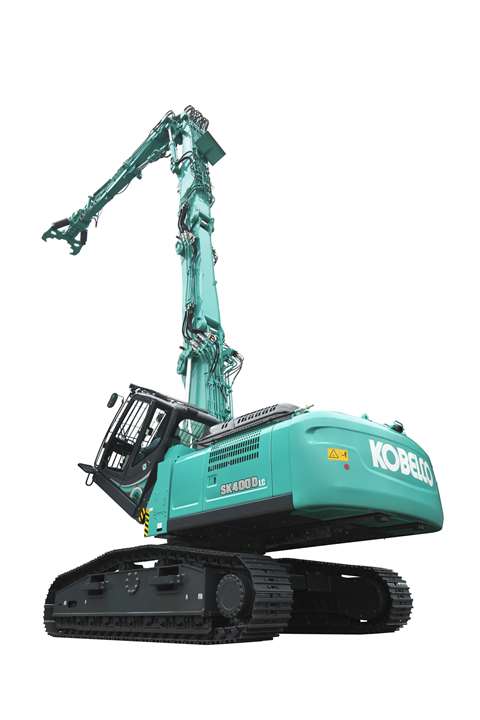 Claiming a year of new machine introductions and the appointment of several new authorised dealers in France and associated territories, Kobelco Construction Machinery Europe (KCME) will be Intermat.
The manufacturer claims a strong dealer presence in France, which enables it to service Kobelco customers across the whole of the country.
The new model of the SK400DLC-10 demolition machine, on show in Paris, features Kobelco's NEXT system for high elevation and foundation demolition work. It claims to provide a safe and quick solution for the assembly/disassembly of attachments and maintenance, and easy transportation between projects.
In addition, KCME will showcase its SK210HLC-10 Hybrid – said to be the world's first lithium-ion battery powered hybrid excavator at Intermat. The model, which was launched in 2017, claims one of the most technologically advanced systems of all hybrid excavators currently in the European market.