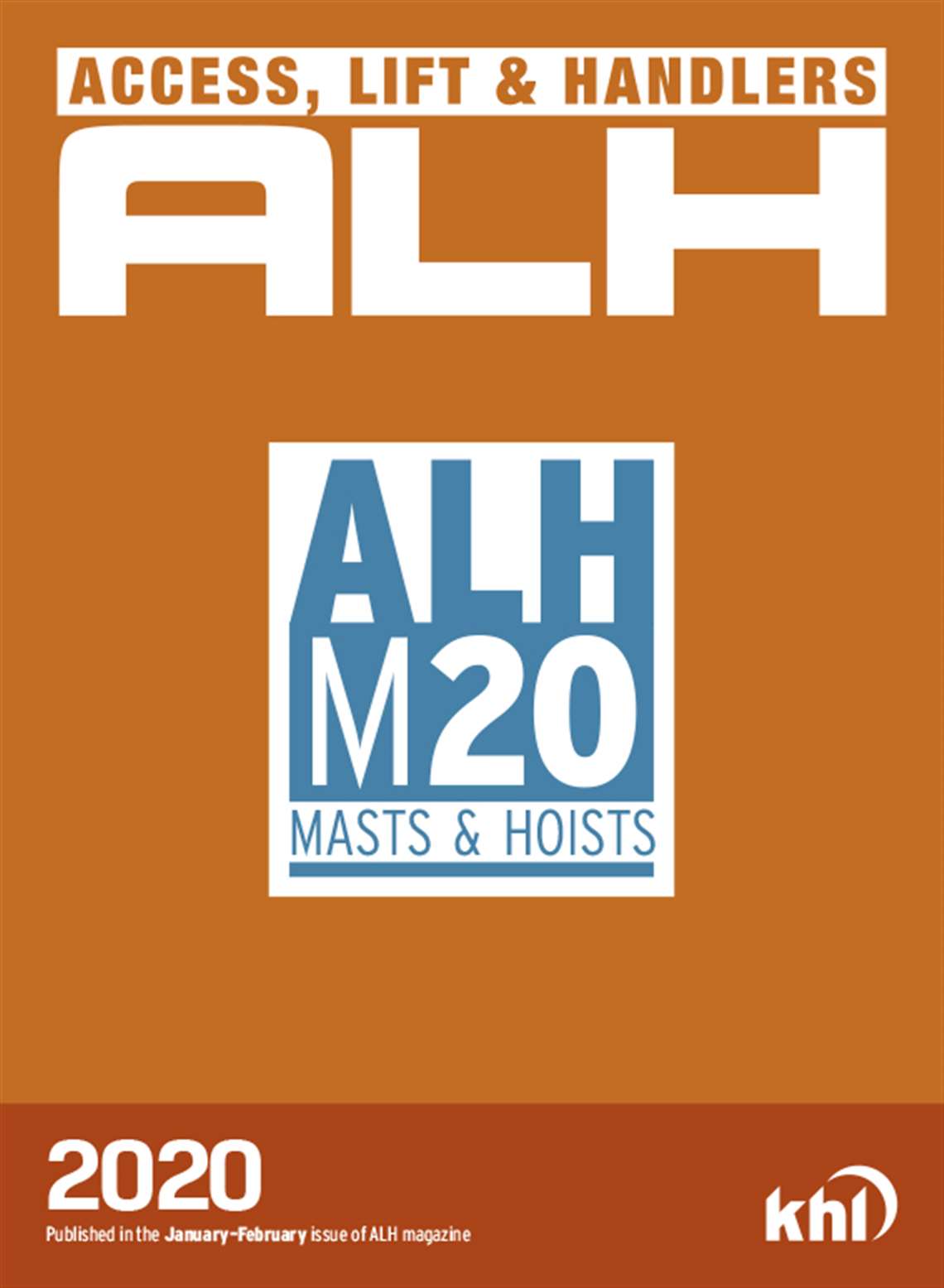 With a total of 3,631 MCWP and hoist drives reported across North America, the annual MASTCLIMBER20 listing shows a decline of just over -3 percent compared to last year's 3,753 units. It comes as little surprise following recent news of a 2020 market softening for powered access 8,000 and construction equipment.
Despite the cautious adjustment, MCWPs continue to gain acceptance on jobsites across the U.S. and Canada, as contractors become educated on the benefits of the machines. "Originating in Europe in the late 1950s, mast MCWPs are used to accomplish a variety of construction applications," says Kevin O'Shea, director of safety, Hydro Mobile. "They came to prominence in the UK in the early '90s where they were used by local government to carry out repairs and modifications to its high-rise residential housing. They arrived in the U.S. in the 1980s and became popular very quickly as their use started spreading."
AGF Access Group has taken the top position on our list with roughly 775 drives in its fleet, followed by Fraco with 400, BrandSafway with 265, Mastclimbers LLC also with 265 and TNT Construction Equipment sitting on 180 units. Of our top five companies, it should be noted that Fraco's figures have been modified to reflect what ALH has estimated to be a North
American-only fleet, whereas last year's figures represented a global offering. ALH only reports on North American fleets, and with that, estimated that 400 of Fraco's drives are North American-based with 700 units overseas. This adjustment has been amended for last year's figures, as well.