Doolan adds Scheuerle widening trailer
By Laura Hatton24 June 2014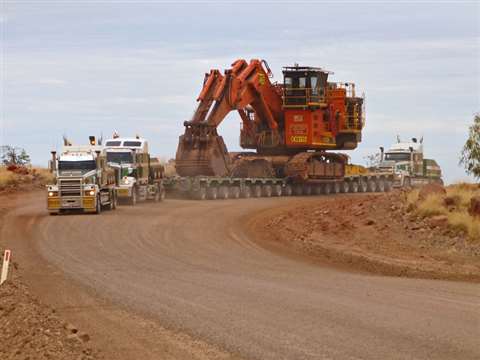 A Scheuerle widening trailer transport system has been added to Doolan's Heavy Haulage fleet.
The widening trailer transport system is designed to meet requirements of the Australian and American markets, the manufacturer said.
Features of the system include an adjustable loading area to suit the size of the cargo. Total weight can also be distributed. "In order to achieve an optimal payload to tare weight ratio, the bogies are manufactured using a solid lightweight construction," the manufacturer said. The Widening Trailer has twin-tyre axles that are pendulum-mounted on hydraulically lifted rocker arms. In addition, it has a steering system with a steering angle of up to 60 degrees.
Doolan's Heavy Haulage widening trailer was recently used to transport an Hitachi excavator in Australia.