Loan agreed for Scottish hospital
By Neill Barston12 March 2015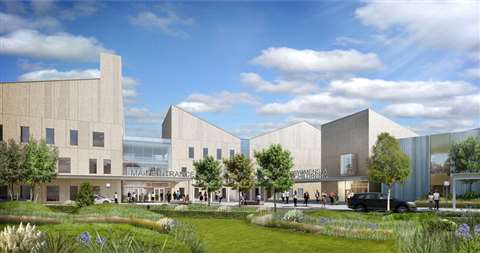 A European Investment Bank (EIB) funding loan of £109 million (€153.7 million) has been agreed to develop a new district and general hospital in Dumfries, Scotland.
The scheme is to be delivered by the High Wood Health consortium led by Laing O'Rourke, which was named as the preferred bidder last September.
Work on the project, which is said to be worth £200 million (€250.91 million), is due to begin this spring. It will replace the existing hospital and will be built with an energy-efficient design.
The new Dumfries hospital will serve around 150,000 people and is scheduled to be completed in 2018.
Its development follows EIB funding in Scotland of £83 million (€117.1 million) towards Edinburgh's Royal Hospital for the Sick. This six-storey building will bring together paediatric, specialist neonatal, adult and children's emergency care services.