Fayat agrees to buy Atlas Copco road division
By Joe Malone19 January 2017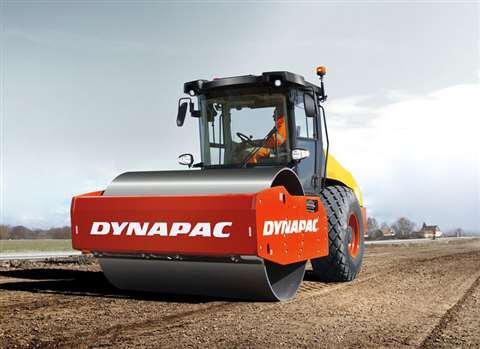 France's Fayat Group has agreed to buy the road construction equipment division of Atlas Copco as it looks to strengthen its position in the market.
The division manufactures rollers for asphalt and soil applications, pavers and planers, which are branded under the name Dynapac.
The agreement includes the division's sales and service operations in 37 countries and production units in Sweden, Germany, Brazil, India and China. It employs 1265 people and recorded revenues of approximately SEK2900 million (€309 million) in 2016.
Fayat is already active in the road construction equipment market through its companies Bomag, Marini, Marini-Ermont and SAE, Secmair and Breining.
The acquisition is subject to regulatory approvals and Fayat said it expected the deal to be completed during the second quarter of 2017.
Jean-Claude Fayat, president of Fayat Group, said, "We are very happy and proud to integrate Dynapac, a highly recognised brand, into our group. We will continue to leverage the strengths of our existing organisations and Dynapac.
"Dynapac has an excellent strategic place in our group and we plan on growing and expanding its presence and product offering. We will leverage its expertise and technologies together with our existing portfolio to continuously develop equipment that closely addresses our customers' needs."
The announcement comes shortly after Atlas Copco proposed major changes, which included splitting the group into two listed companies, while Mats Rahmström has been appointed president and CEO, taking over the role on 27 April this year.