Sales drop at Genie
By Euan Youdale09 May 2017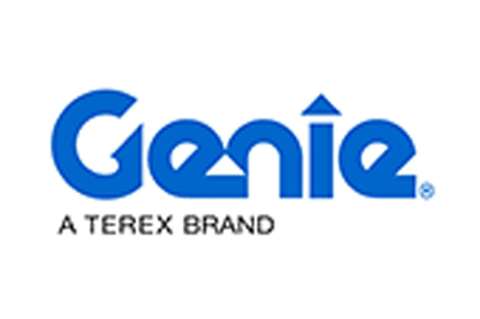 Genie sales and profit dropped in the first quarter of its 2017 financial year, compared to the same period in 2016.
Net sales were down 9% from US$520.7 million in the first quarter of 2016, to $472.4 million. Income from operations also fell, this time by 43%, from $38.1 million to $21.7 million.
John Garrison, president and CEO of parent company Terex Corporation, said, "In Aerial Work Platforms (AWP) sales were down as expected, and operating margins compressed on lower sales and the strength of the US dollar.
"Looking forward, we see positive momentum in our backlog, which grew year-over-year for the first time in eight quarters," continued Mr Garrison. "Overall backlog grew 10%, rising in each of our segments. In particular, the North American market for AWP products is stronger than we anticipated, with positive customer sentiment tempering the impact of the replacement cycle. Year-over-year, AWP backlog grew 21% and bookings rose 38%."
Overall, Terex Corp saw a first quarter 2017 loss from continuing operations of $60.3 million, on net sales of $1 billion. In the first quarter of 2016, the reported loss from continuing operations was $22 million on net sales of $1.1 billion. Excluding after-tax charges of $65.8 million, income from continuing operations, as adjusted, for the first quarter of 2017 was $5.5 million. This compares to $5 million in the first quarter of 2016.
"We are encouraged by our start to 2017," said Mr Garrison, "Our Material Processing (MP) segment had an excellent first quarter, growing sales and operating margin. Our Cranes segment results were consistent with our expectation that volumes would be down in the first half of 2017.
"In January we completed the MHPS sale. We also closed the sale of our loader backhoe business based in Coventry, England, and announced the sale of our India loader backhoe business. Our Cranes restructuring program is making progress, with the closing of our Jinan facility, and we continue to address structural costs."