George Young: 1955-2018
By KHL Staff13 March 2018
Born on 7 March 1955 to Charles and Esthermae Young, George Young graduated from The Haverford School and attended Lehigh University in Pennsylvania, USA. As a natural leader he was a proud owner and business partner in the George Young Company founded in 1869.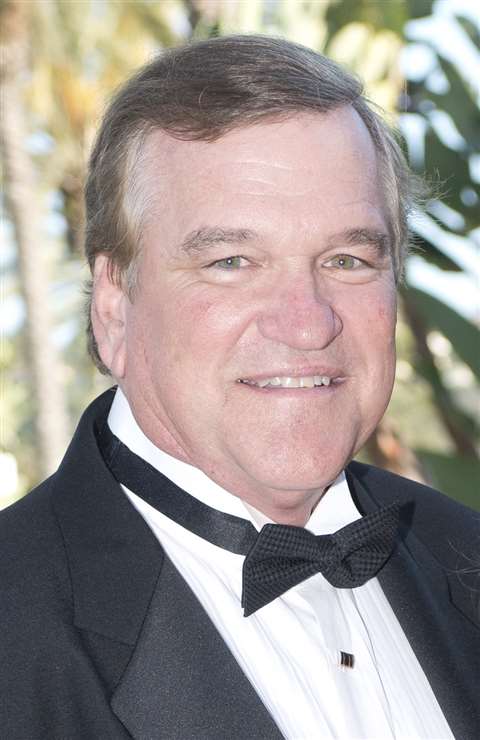 For more than 40 years Young worked diligently to achieve high levels of rigging quality and safety, for which the company won numerous awards. Young followed in his father's footsteps with a passion for moving works of art and significant historical artifacts. Important moves he orchestrated included the Liberty Bell, the LOVE statue, and the Rocky Sculpture, among many others. He was widely known as an industry leader in "moving the impossible."
Following Mammoet's acquisition of the company in 2017 it became George Young Mammoet and Young had the position of senior advisor. He was a leading member of the Specialized Carriers and Rigging Association (SC&RA) and also sat on the board of the General Building Contractors Association (GBCA) in Philadelphia.
George Young Company joined SC&RA in 1964, and Young was an active member. His experience with the association was extensive, serving on the Crane & Rigging Group and the Allied Industries Group, the Crane & Rigging Tower Crane Committee, Editorial Advisory Committee and Magazine Task Force. He has also served on numerous SC&R Foundation committees and was elected to both the SC&RA and SC&R Foundation Board of Directors, as Treasurer. Young also was elected to the SC&RA executive committee where he reached the highest volunteer position in the organisation, as Chairman of the Board of Directors in 2004-2005. He also served on the Nominating Committee and Strategic Planning Committee. Young was serving on the Board of Directors as a past Chair, on the Past Chairman's Council and was the current Chair of the Insurance and Risk Management Committee.
"George had an incredible passion for SC&RA, the Foundation, the industry and most importantly, he had great love and respect for his friends, competitors and colleagues," said Joel Dandrea, SC&RA chief executive officer. "George was a man of great pride and a total conviction to quality. Karin was blessed to have a husband who was so entirely dedicated and in love with her. We have lost a great man and a very good friend."
Young was a fan of the Philadelphia Eagles and passionate about horticulture, the preservation of fine arts, travelling and entertaining friends and family. He died suddenly on 6 March while on vacation.
George Young is survived by his wife of 40 years, Karin, and the Young family. A funeral service will be held on 17 March, 1 p.m., at Bryn Mawr Presbyterian Church, 625 Montgomery Avenue, Bryn Mawr, PA, USA. In lieu of flowers, contributions can be made in his memory to Specialized Carriers & Rigging Foundation (www.scr-foundation.org) or to a charity of your choice.