New tyre sizes
By Christian Shelton13 March 2018
Tyre manufacturer Falken Tyre Europe is expanding its portfolio of truck tyres by adding new sizes to its GI388 construction-site use tyre. It said it is doing this in response to growing market demand.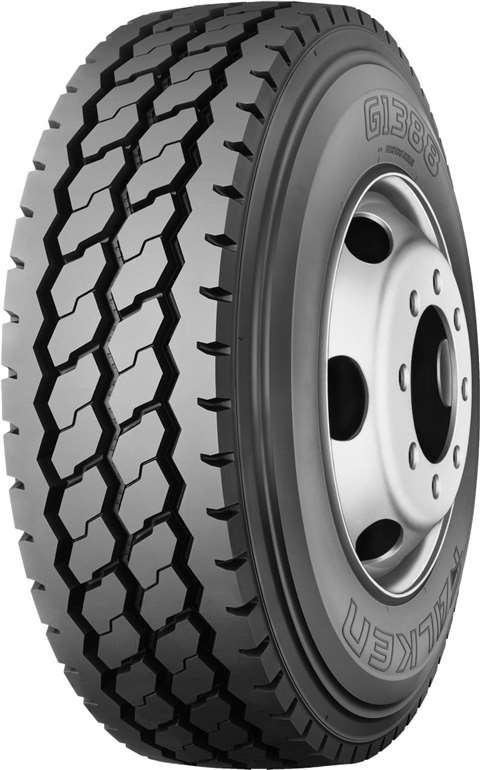 The GI388 tyre will soon be available in 13R22,5 and 275/70R22.5 sizes, as well as a low-loader tyre in size 265/70R19.5 143/141J. According to Falken, the tyre is designed to deliver good traction and improved mileage, particularly in unpaved conditions.
All GI388 variants have an open pattern, designed to provide traction on both firm and loose terrain, so it is suitable for all axles of all-wheel drive construction vehicles, said Falken.
The tyre also incorporates raised elements which prevent stones from lodging in the tyres, potentially causing damage and inconvenience.
Falken said all variants are suitable for recutting – helping to protect the environment and saving valuable resources, as well as lowering costs.
"By developing these new sizes, we are responding to the positive feedback for the GI388 from the construction industry," explained Markus Bögner, managing director and COO at Falken Tyre Europe. "This enables us to cater to customers' individual needs more effectively and help them to cut costs and save money over the longer term."